Entering Client Location Data
Using Basemaps and Map Layers
Basemaps and Map Layers allow you to view specific geographic information when adding a new location or viewing existing locations, either from the Location or within Outreach.
Basemaps
There are two basemap options: "Map" and "Imagery with Labels." To select a basemap, click the Basemap icon within the map.
Note: The image below shows the Location function. For Outreach, the basemap options are located in the lower-left corner.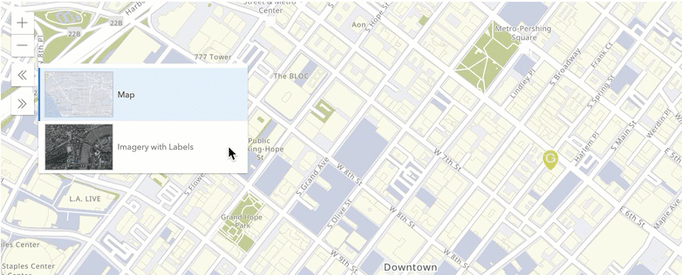 The "Imagery with Labels" basemap includes satellite and high-resolution aerial imagery and place names.
Map Layers
If your system administrator has enabled Outreach, you can view Map Layers, including CoC boundaries, when adding or viewing locations. From the Location tab, click the Layers icon in the map and the View icon beside the layer name. Within Outreach, Map Layers are located within the Data Filter.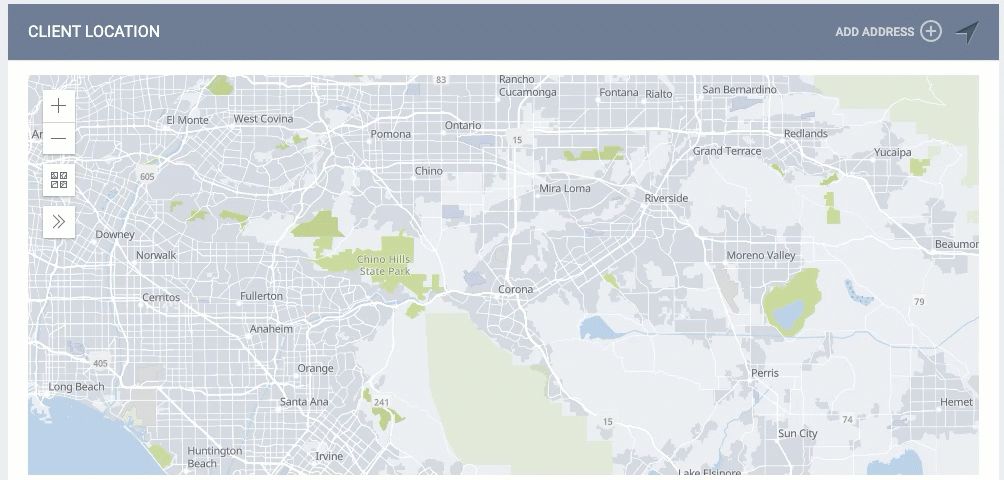 Continuum of Care (CoC): viewing the map with this layer allows you to identify if a location falls within the boundaries of the CoC. These boundaries are defined by the CoC GIS shapefiles, published by the Department of Housing and Urban Development (HUD) each year.