Overview
A record for each Clarity Human Services user, or staff member, is created and maintained at the agency level by system administrators. From the STAFF tab within the agency, System Administrators maintain contact information, define elements of system access, and grant access to other agencies.
Staff members can alter a limited amount of information themselves. For more information, see Staff Member Account Settings.

Viewing or Editing Existing Staff Members
To create or edit a Staff Member record, click on the Launchpad and navigate to MANAGE > STAFF. Staff members that have been created for that agency, broken down into lists of active and inactive staff, will be displayed.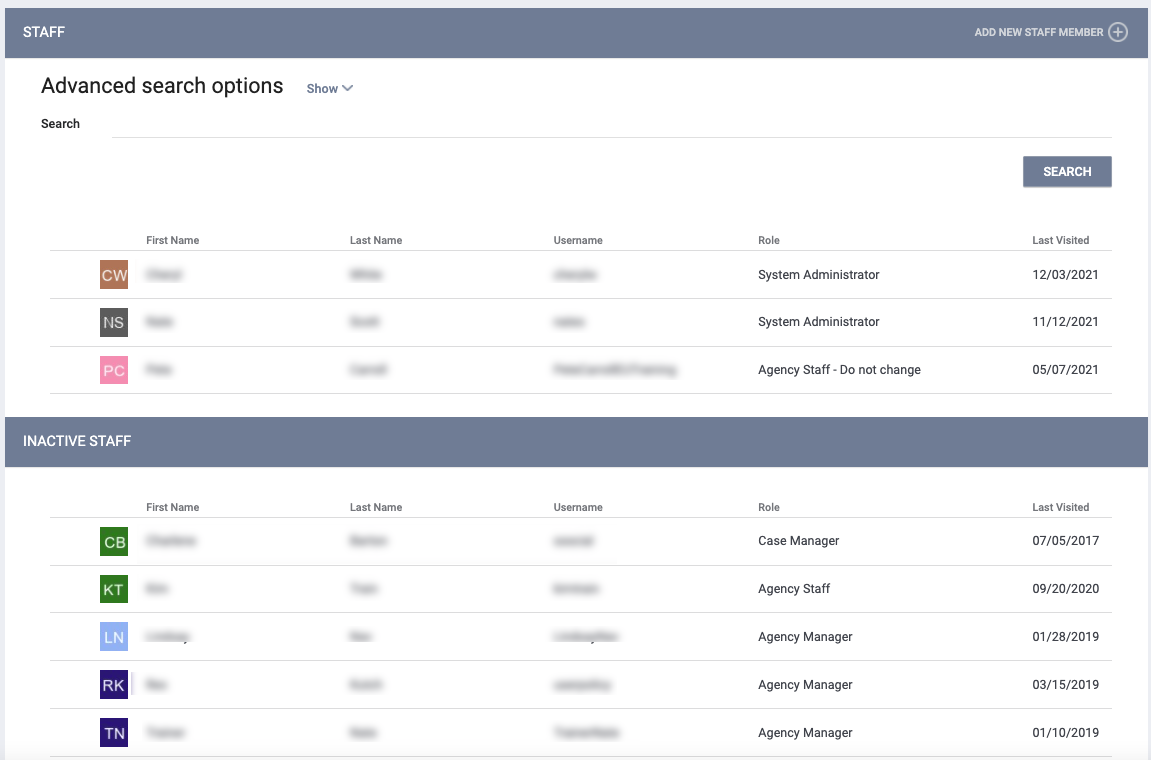 To view or edit an existing staff member record, click the edit icon beside the member's name.

If desired, you can search for a specific staff member by entering the staff member's first name and/or last name, email address, or username in the Search field. Avoid entering spaces before or after your entry (for example, type "Smith" instead of "Smith" or "Smith").
To expand your search to any agency or to refine your search by Access Role or Last Login Date, click the Show/Hide arrow next to Advanced search options.

Adding a New Staff Member
To create a new record, click ADD NEW STAFF MEMBER.


Complete the following fields:
Click ADD RECORD; additional fields and sections will appear: