The Outreach module provides the ability to create, filter, and search for teams of staff members assigned to Encampments.
Creating Teams
To create an Outreach Team, navigate to SETUP > SETTINGS, then select Location & Outreach in the Advanced Options sidebar. Select a CoC to edit, then click ADD NEW TEAM in the ENCAMPMENT TEAMS section.

The ADD NEW TEAM page appears. Enter a Name for the team, then click SAVE CHANGES.

The page becomes the EDIT TEAM page, which contains the TEAM MEMBERS section and TEAM ENCAMPMENTS section.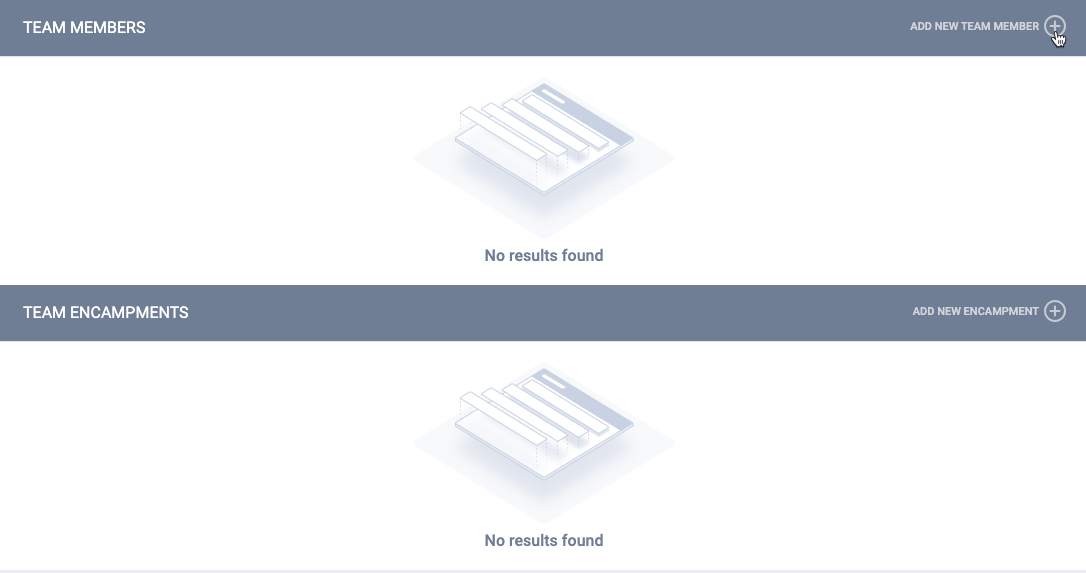 Adding Team Members
To add new Team Members, click on ADD NEW TEAM MEMBERS. Select the Agency and the User, then click SAVE CHANGES.
Notes:
Agency/Team Members' visibility is based on the CoC selected in SETUP > SETTINGS > Location & Outreach > Edit > LOCATION & OUTREACH SETTINGS.
If the Encampment Team is part of the Default Location & Outreach Settings, agencies belonging to all CoCs will show.

Adding Team Encampments
To add a new Encampment, click ADD NEW ENCAMPMENT. The drop-down menu will allow a selection from all Encampments created through Outreach.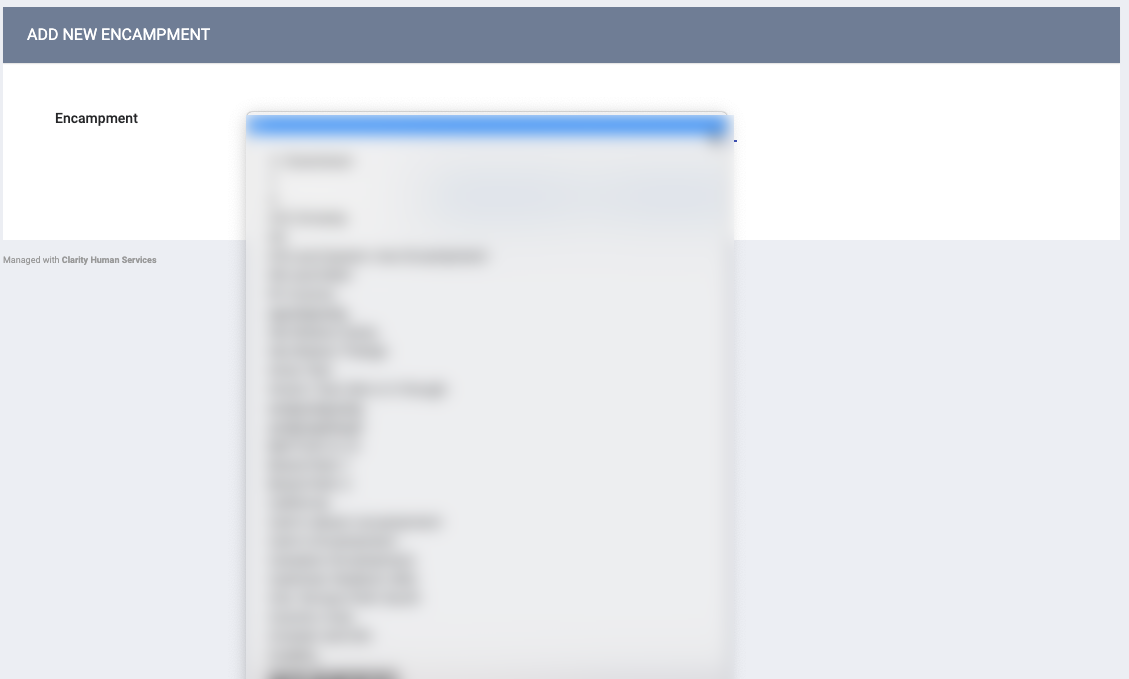 The Team Members and the Encampment are now linked and viewable through Outreach.
Encampment Teams
To view options associated with Teams for an Encampment, click on that encampment on the map, then click the Encampment Profile icon on the PERSONS screen.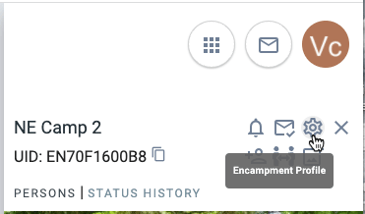 On the Encampment Profile screen, click the Encampment Teams icon.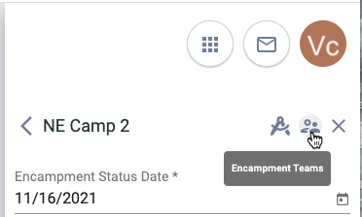 All active teams for this encampment will be displayed.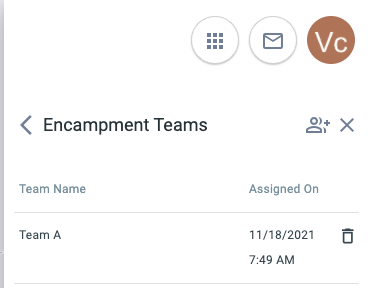 If you have the Add Team to Outreach Map Encampments Create Right enabled, click the Assign Team icon, turn on the toggle for the team(s) you want to add to the encampment, then click SAVE.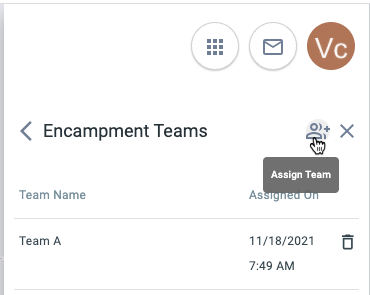 Users who do not have that Create Right toggled on will not see the Assign Team icon and cannot add Encampment Teams to Encampments.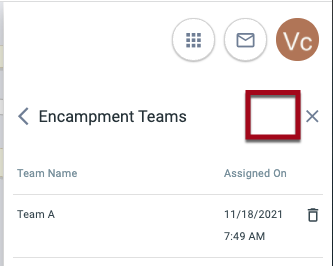 You can also delete a team from the Encampment by clicking on the trash can. A confirmation message requires you to click CONFIRM before completing the action.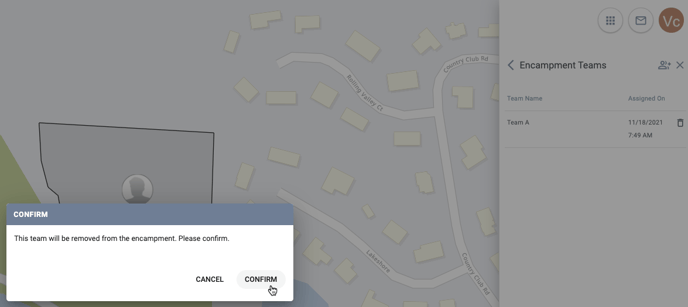 Filtering to Assigned Encampments
You can filter the map to show only the Encampments to which you are assigned by clicking on the Data Filter tool, toggling on Encampments, then toggling on My Assigned Encampments, and clicking APPLY.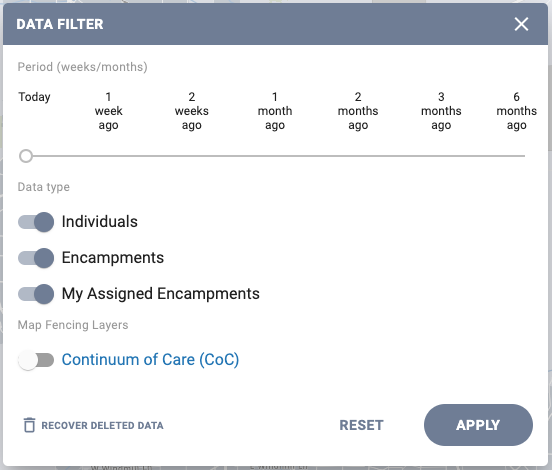 Audit Log

Users with the appropriate access can click the Audit Log button on the EDIT TEAM page to view the following:
Changing the team's Name
Adding/deleting Team Members (including the Agency Name and Staff Name of each Team Member who is added/deleted)
Adding/deleting Encampments (including the name of the Encampment that is added/deleted)

Updated: 7/31/2023