When a service item is configured to enable geolocation, location data can be associated with a service item in the client record.
Geolocation-enabled service items include an ADD LOCATION button.

To add location information to a service item, click the ADD LOCATION button.
A pop-up will display, allowing you to enter location data manually or based on the device location.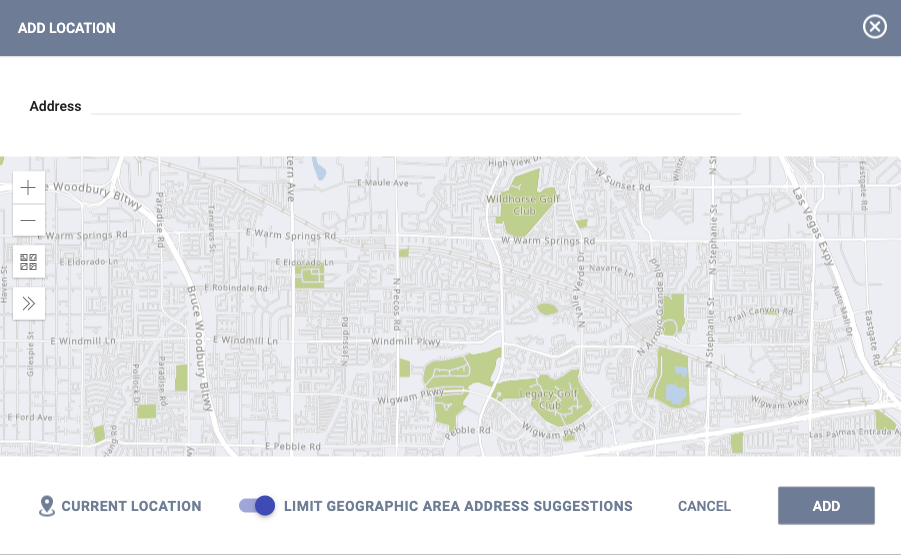 Notes:
Mobile devices using GPS technology provide the most accurate location information.
When using this feature for the first time, you will be prompted to allow location access from your browser.

The location will display with the service item and can be edited or deleted by clicking the edit or delete icon. Clicking the pin will display the location information.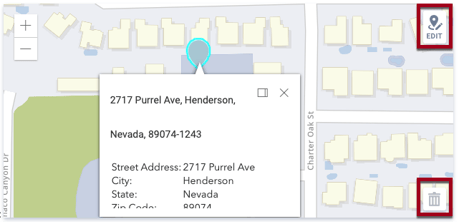 Recording Location Information for Attendance Service Items
Location data can be recorded for service items with a Delivery Type of "Daily Attendance" or "Multiple Attendance" from the Services tab in a client record. The Add Location button is not available in the Attendance Module.
Location data can be associated with service items recorded in the Attendance Module if the client record has at least one of the same attendance service items recorded from the Services tab. Since associated attendance service items are linked together in the client record, all other attendance service items recorded in the Attendance Module will be linked to the service item with location data.
Note: The location recorded in the most recent attendance service item will be applied to all linked service items, including those that occurred in the past. This applies even if different location data was previously associated with the service item at an earlier date.
Viewing Historical Data
Service items with associated location data will display in the History of the client record with a location icon. Hovering over the icon will display the location address.

By clicking the edit icon for a service item, you can view changes to the location from the service item Audit Log.