Client Records and Households
Recovering Deleted Data
System administrators and staff members with an Access Role with the Restore Deleted Data access right have the ability to recover deleted data in a client's record.
Recover Deleted Data
In the screen where data has been deleted, click Recover your deleted data located in the bottom right of the page.

The page will display data to recover. Toggle the switch to the left of the data to be restored and then click Restore.

The Audit Log will show the deleted/restored information as well as the ID of the agency of the user who edited the data.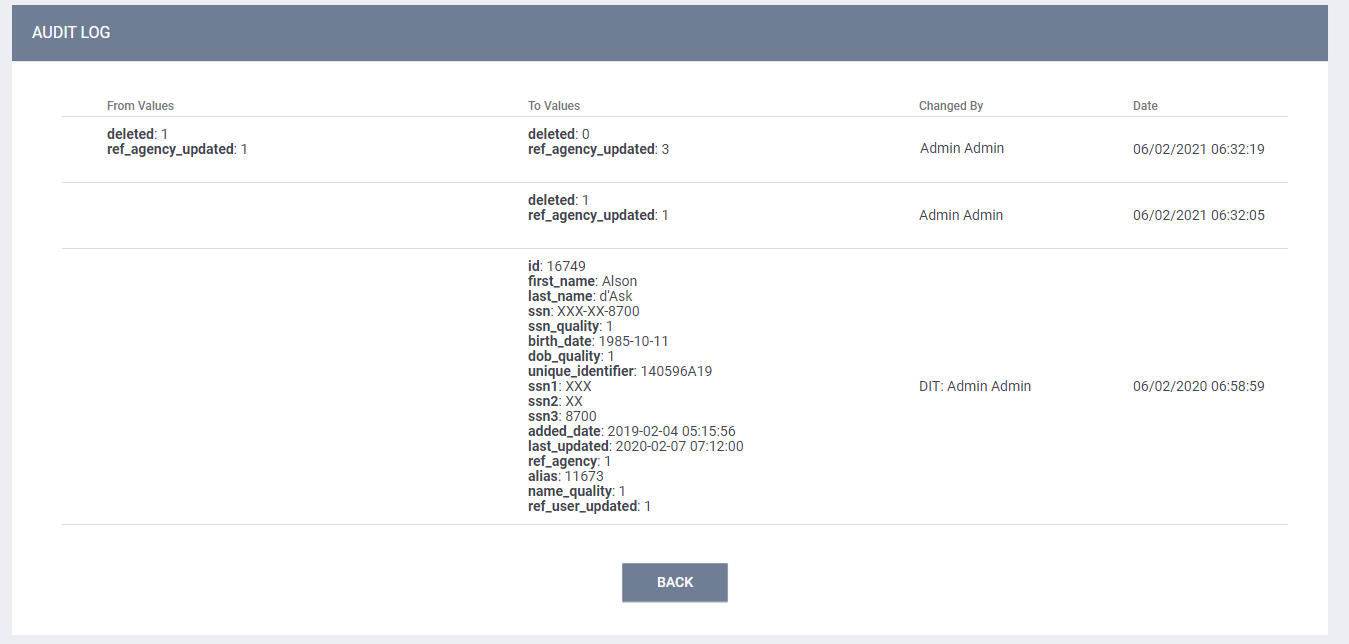 Exit Data Recovery
To exit the page, click Exit data recovery located at the bottom right of the page.

Exceptions
All tabs have the Data Recovery feature, with the exception of:
Profile tab
Client-level Referrals tab
Services linked to a program can only be deleted and recovered from the History tab.