Outreach: Alerts and Notes
The Outreach Notes and Alerts functionality allows you to add and view Encampment Notes and Alerts within the Outreach Module.
Note: Although the name is similar to Alerts and Notes within Clarity Human Services, Outreach: Alerts and Notes are only used within Outreach.
Adding Notes/Alerts
Select an encampment on the map and click the Alerts & Notes bell icon.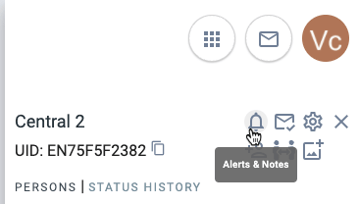 Note: The ability to Create/Edit/Delete Encampment Alerts and Notes depends on the Access Rights enabled for a user's Access Role.
The Alerts & Notes screen appears. Click the Add Alert/Note icon.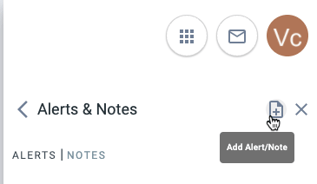 From the dropdown menu, select either Alert or Note.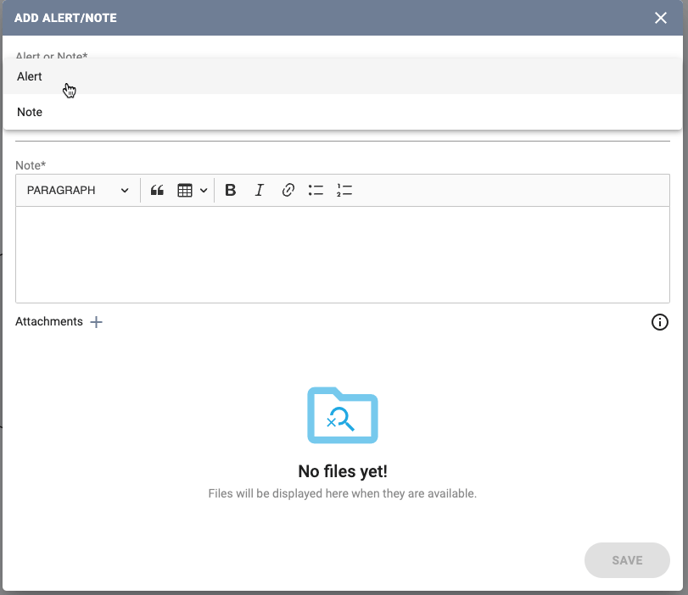 Complete the Title and Note fields, and add any desired attachments. For an Alert, you will also need to select an Expiration Date. Click SAVE when you are done.
Viewing Notes/Alerts
You can view Notes and Alerts in two places:
To view Notes and Alerts for a specific encampment, select the encampment on the map and click the Alerts & Notes bell icon. The ALERTS section will be displayed first; click NOTES to view Notes.




To view Notes and Alerts for an area of the Outreach map, click on the Area Notes/Alerts (bell icon) in the upper right corner of the map.

A red number on the icon indicates the total number of alerts (not notes) for the area currently displayed on the map. If you zoom in or out on the map, the number will update accordingly.





Click on the bell icon to view the list of Notes and Alerts for the encampments within the current map area.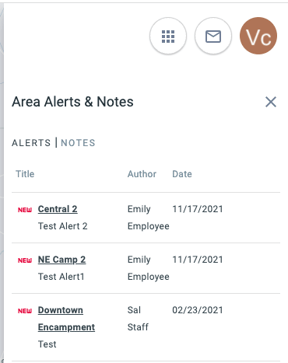 Deleting Notes/Alerts
To delete a note, click on the trash can icon, then click CONFIRM when the prompt appears.