HUD and Federal Partner Reports
APR, ESG-CAPER and HMIS Data Quality Report FAQ
The following are some commonly asked questions about APR, ESG-CAPER and HMIS Data Quality Reports. This section will be updated as questions are raised.
Annual Assessment Selection
One of the most challenging aspects of the APR/CAPER is understanding how Annual Assessments are chosen to be included in the report. The following diagram shows the current decision logic:
---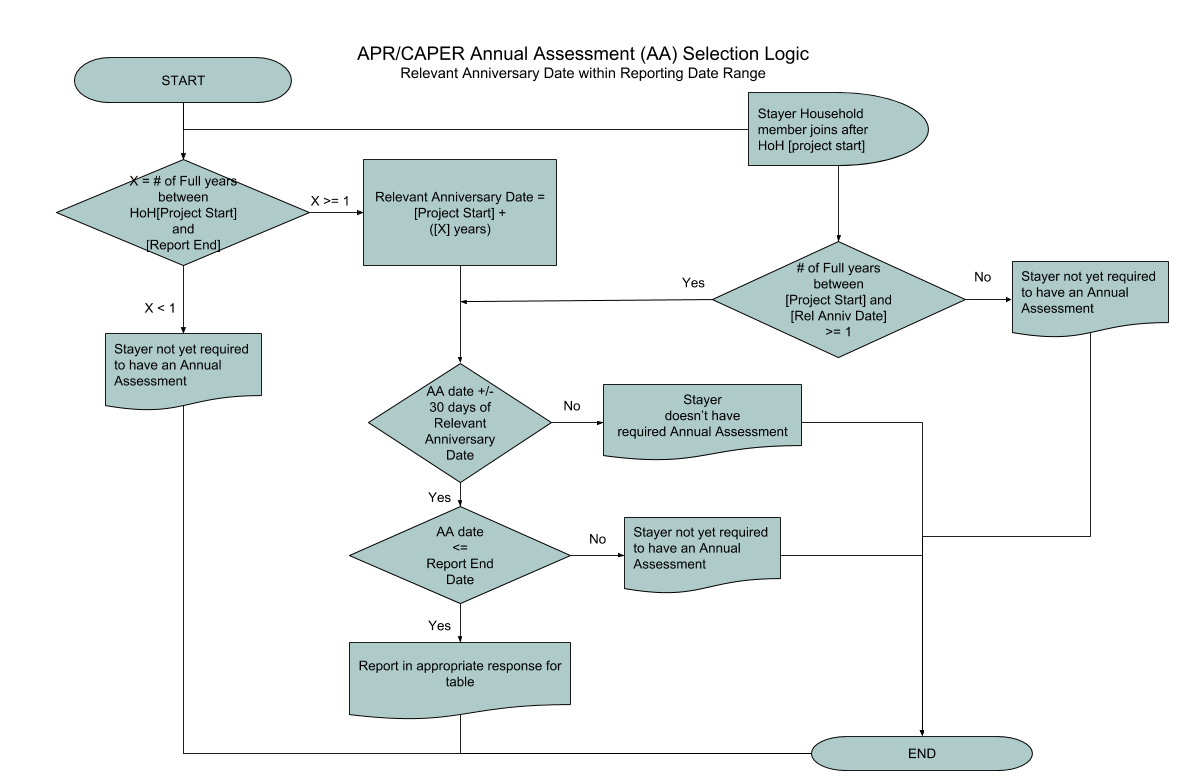 ---
Housing Move-in Date Selection Updated Logic
The following flowchart details out how the Housing Move-in Date is now used throughout HUD reporting.
---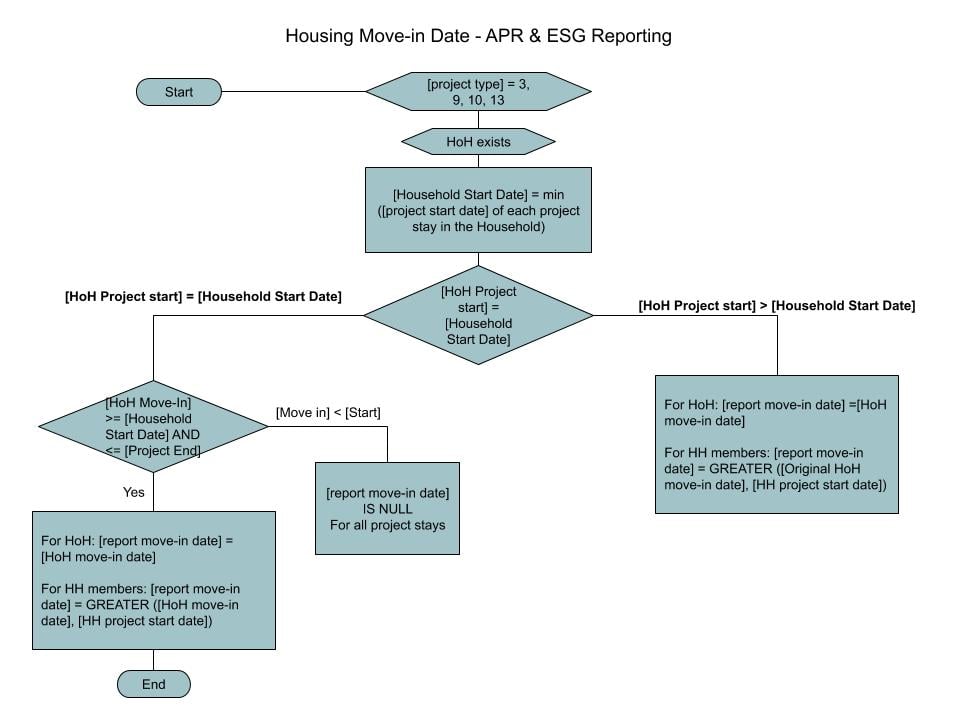 ---
Sage Validation Error - Q16 & Q18 not validating with Q5
Occasionally a Validation Error may occur during the Sage upload.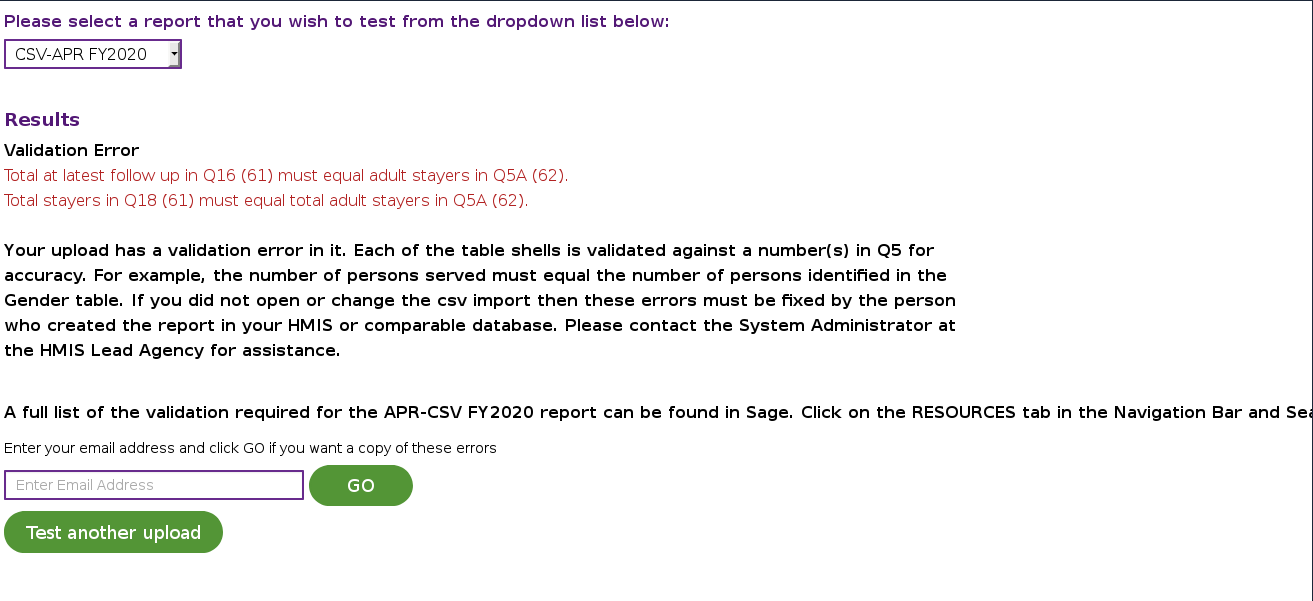 ---
The likely cause of this problem is a household that does not have a head of household defined. ([Relationship to Head of Household] = Self) To identify the problem households, please refer to the article about running the HUD Data Quality report. Also, refer to the Sage Upload- ESG-CAPER and APR article for guidance on preparing to submit the APR and ESG-CAPER reports.
Helpful Resources
Have a question about the HUD specifications or the regulations applicable to your specific circumstance? Click here to seek official guidance from HUD.
Updated 2/18/2021