API Credentials
API Credentials are used for security purposes. The system auto-generates these credentials and assigns them separately to each staff member. To access API Credentials, click the Launchpad and navigate to Manage>Sharing>API Credentials.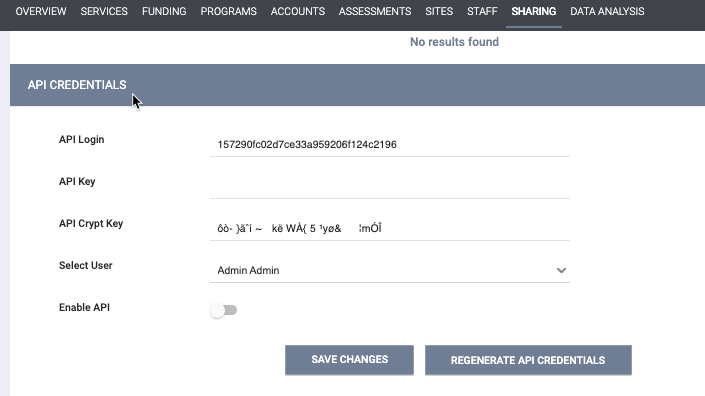 API Credentials can be assigned and modified for any user by selecting their name from the Select User dropdown menu. Usernames available will be restricted to those users associated with the agency you're working with.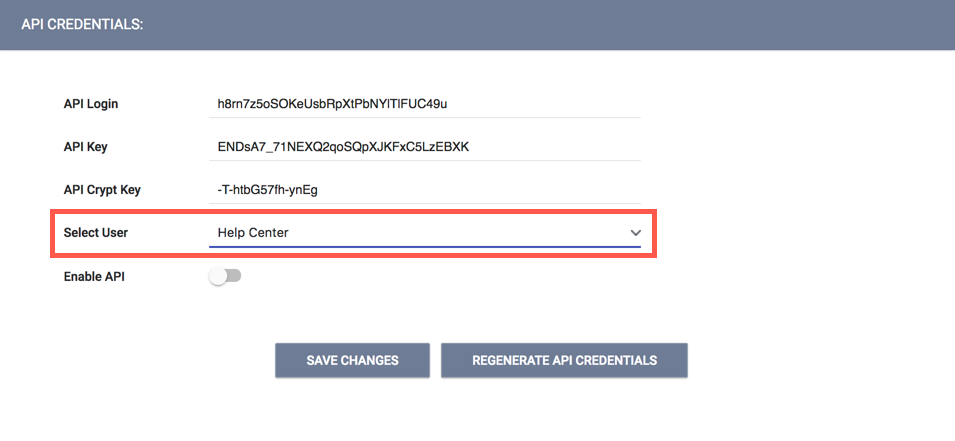 Toggling on Enable API will activate the API Credentials displayed and assigned to the user. Click Save Changes to finalize the configuration.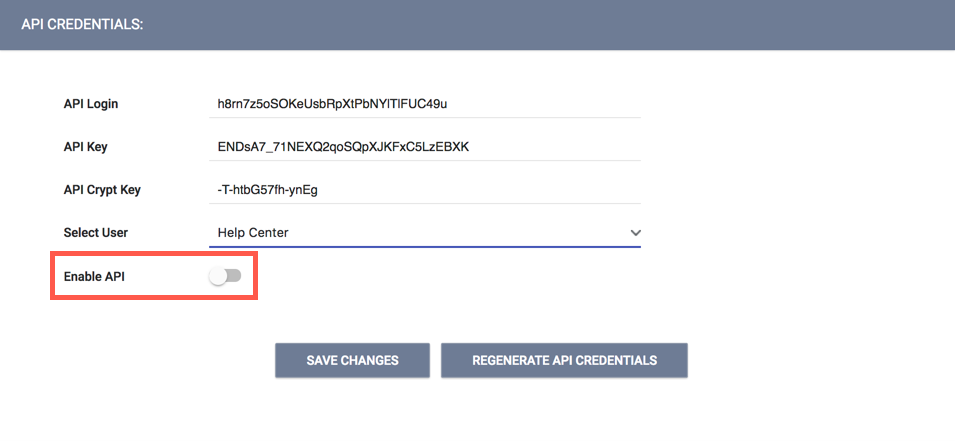 Credentials can be changed by clicking Regenerate API Credentials. Be sure to click Save Changes to finalize the regenerated API Credentials.