System Advanced Options: System Labels
System Labels are static comments located throughout the system. For example, "Your recent client searches accessed" shows up on the right side of the search screen, and "You are banned" appears when users try to log in with an incorrect password 3 times or more.
System Labels are managed from SETUP > SETTINGS > Advanced Options > System Labels.
You can edit a particular System Label by hovering over the label and clicking the edit icon.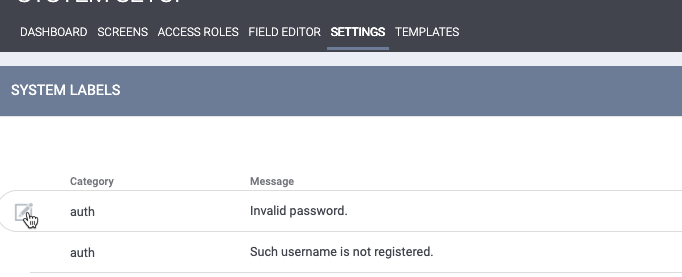 This will take you to the EDIT SYSTEM LABEL page where you can modify the System Label by altering the text in the Message box. Remember to click SAVE CHANGES at the bottom of the screen to apply your changes to the system.