System Advanced Options: File Categories
File Categories are used to organize files that are uploaded into a client record. To manage File Categories, go to SETUP > SETTINGS and select File Categories from the Advanced Options sidebar.

Adding a New File Category
To add a new File Category, click CREATE A NEW FILE CATEGORY.

This will take you to the ADD NEW FILE CATEGORY page. Enter a name for the new file category, then click SAVE CHANGES.

The EDIT FILE CATEGORY page appears. To add a name for a file in this category, click ADD NEW FILE NAME.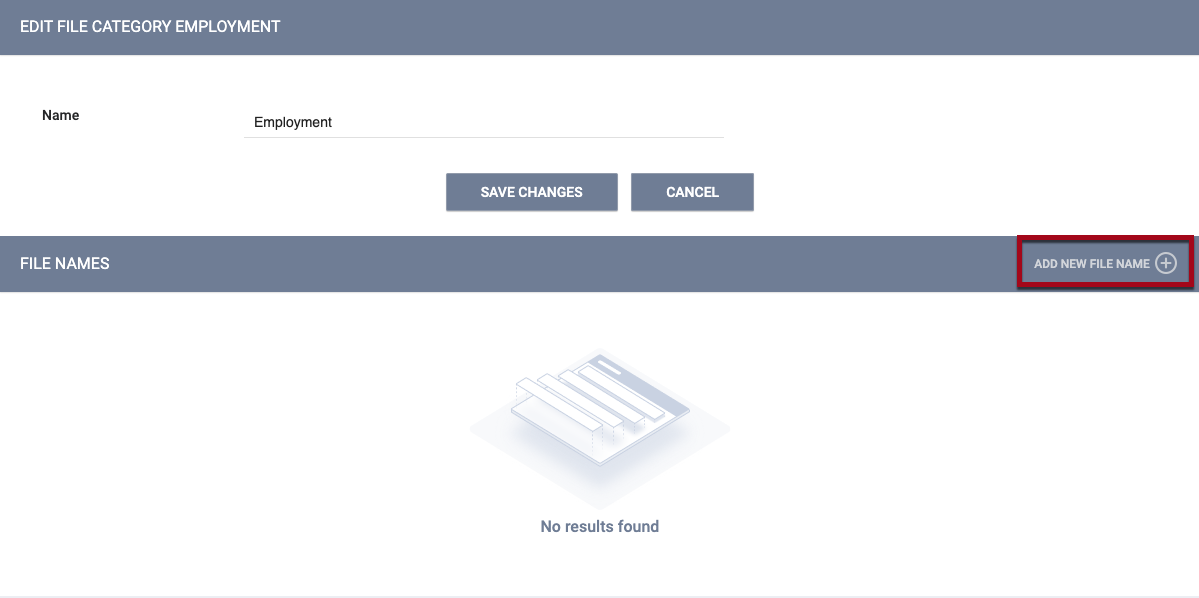 The ADD FILE NAME page appears. Enter a file name, then click SAVE CHANGES.

Repeat for any additional file names you want to add.
Now, when you click ADD FILE on the FILES tab of the client record, the new file category will appear in the Category drop-down list, and any file names you added will appear in the Predefined Name drop-down list.

Notice that a file name of "Other" is also available for each file category.

This "Other" option cannot be removed or edited, as it is not visible in the File Categories setup pages. If you do not add any file names to a file category, the "Other" option will still exist.
If you select "Other" for the file name, a text field appears for you to enter a name for the file.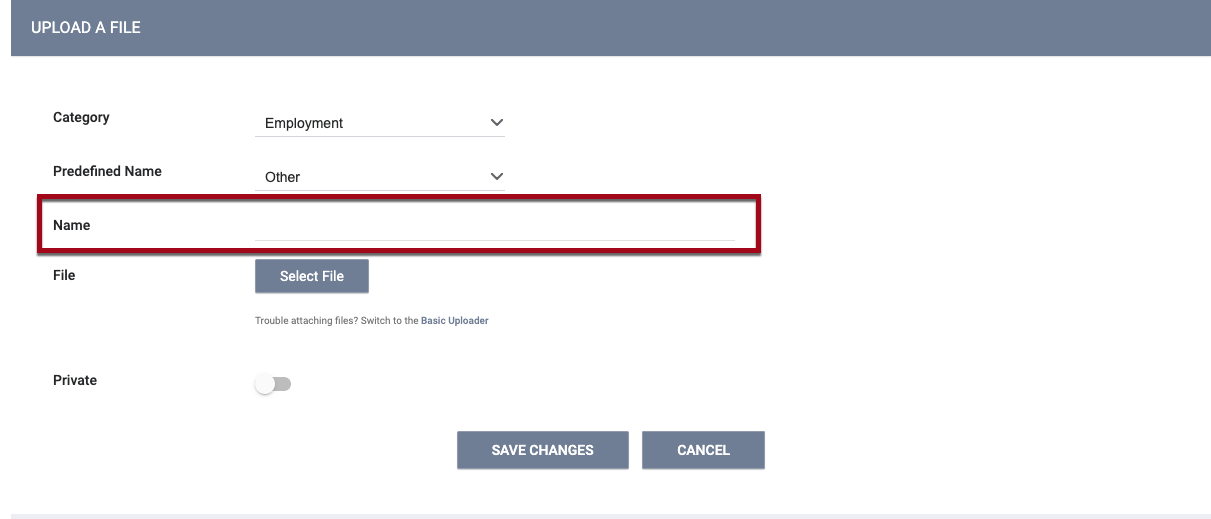 Editing and Deleting a File Category
To edit a File Category, go back to SETUP > SETTINGS > Advanced Options > File Categories, and click the edit icon to the left of the File Category name. This will take you to the EDIT FILE CATEGORY page, where you can rename the file category, add a new File Name, or edit/delete an existing File Name.