Submitting a Request for New or Updated Help Center Content


We love to hear from our customers. Our goal is for all Bitfocus customers to have current, accurate, and accessible knowledge resources that increase their understanding and mastery of Bitfocus tools. Clarity Human Services users can play a crucial role in this process. We invite you to contribute your feedback.
If you see an article that you think we should update, or if you have an idea for a new article, you can let us know directly from the Help Center homepage by clicking Request Article Update.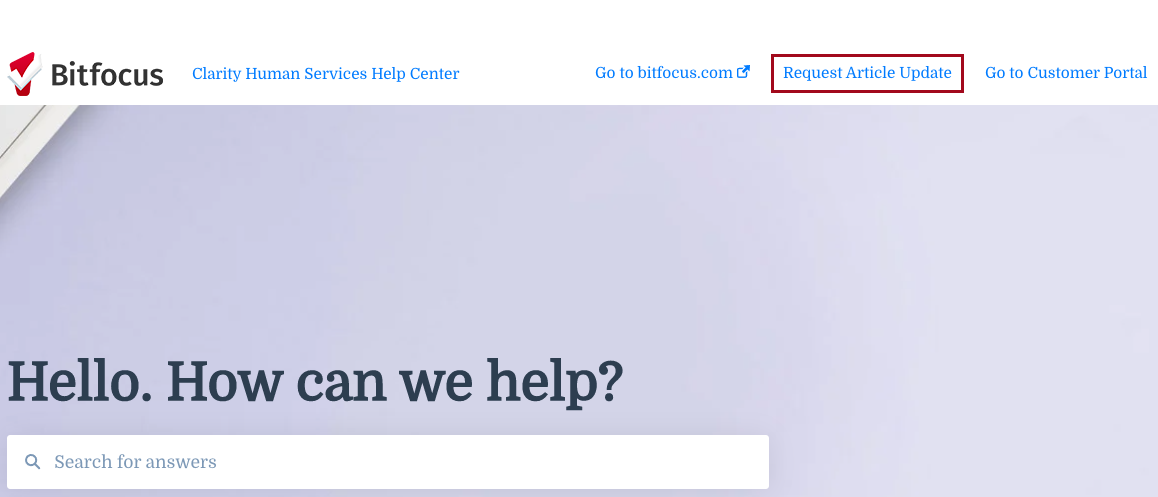 The Request Article Update form will appear.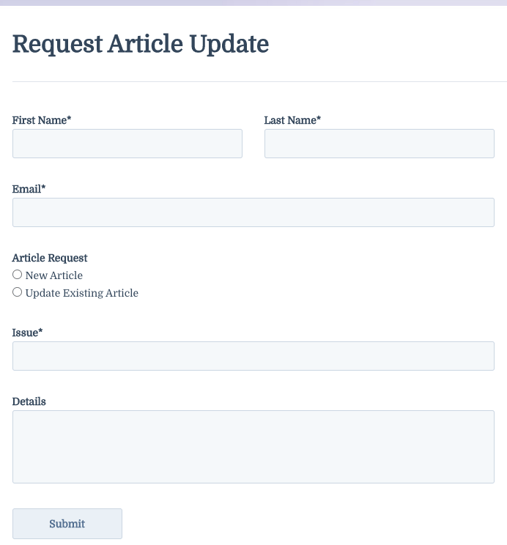 Complete the First Name, Last Name, Email, and Issue fields.
In the Details text box, please include the following information:
Description of the aspects of the software that you feel are missing from the existing article(s)
URL of existing article(s)
Screenshots or videos (if applicable)
Click Submit when you are ready to send the request. We'll be in touch soon!

Updated: 11/14/2022