Agency Management Reports
[STFF-101] User Activity Report
Report Purpose & Summary
The purpose of this report is to generate data reflecting the system activity of certain staff members. Pulling from the System Dashboard, this report will provide information regarding login dates, times, and durations.
Running the Report
Report Location
The report is located in the Agency Management section of the Report Library.
Who Can Run the Report
The report will be limited to the agency the user is currently managing in Clarity Human Services.
Parameter Options
Below are the parameters required for the User Activity Report.
| | |
| --- | --- |
| User(s) | Select the staff member(s) to include |
| Report Date Range | Choose the date range of activities to include in the report |
| Report Output Format | You can select Web Page, PDF, or Excel |
Report Details
The first column lists the dates the staff member logged into the Clarity system. The second and third column list the specific dates and times the staff member was active in the Clarity system on that particular day. The fourth column conveniently provides duration in terms of hours, minutes, and seconds for each activity session.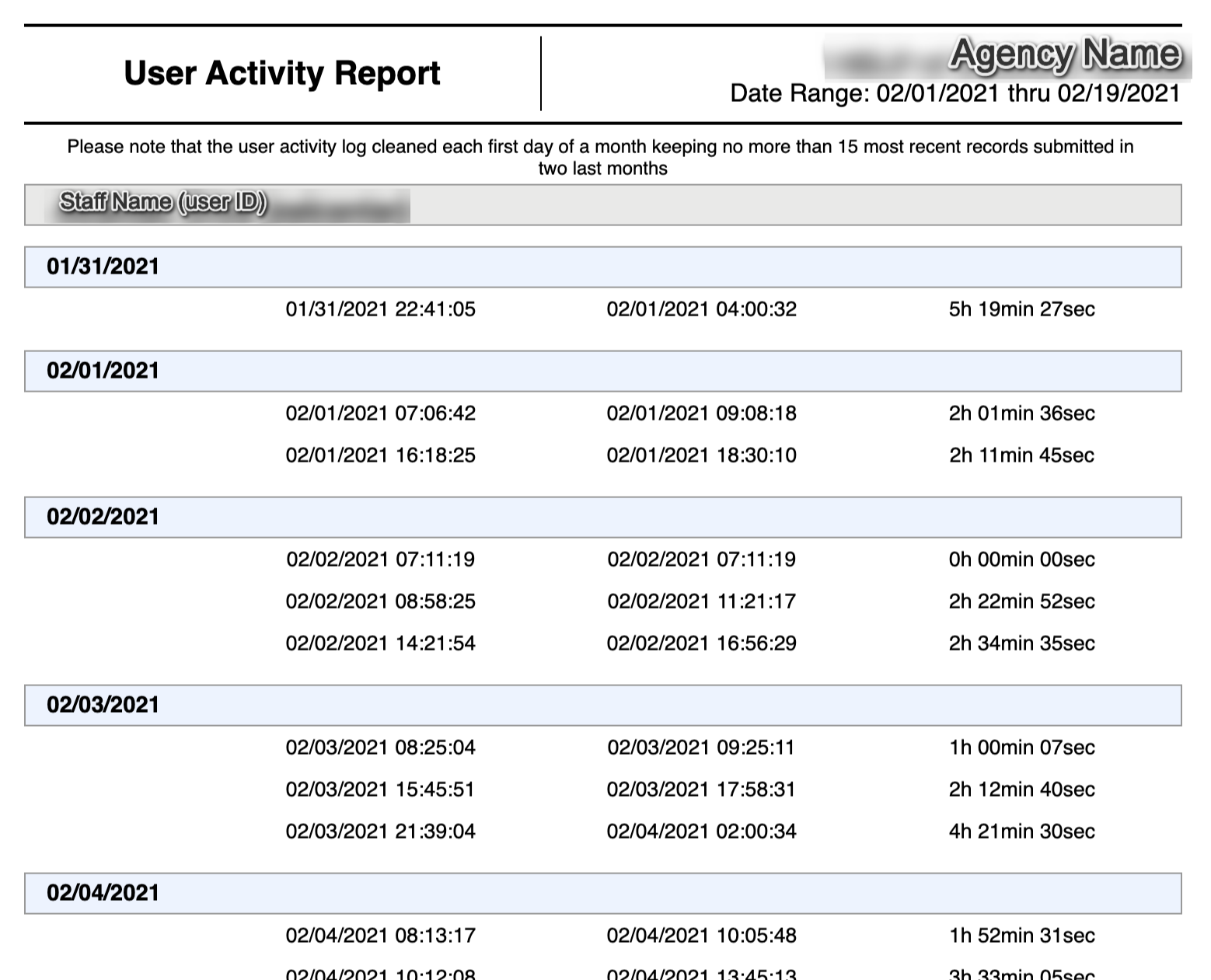 Updated 2/19/2021