Accessing Clarity Human Services
Staff Member Account Settings
Staff member records are first created by administrators at the agency level. Certain components of those records (password, contact information, etc.) can later be updated by staff members in Account Settings. Additionally, some settings (profile image, Home Screen Override, Recent Services) are exclusively administered in Account Settings.
Accessing Account Settings
To access Account Settings, click on the staff member icon in the upper right-hand corner and click ACCOUNT SETTINGS.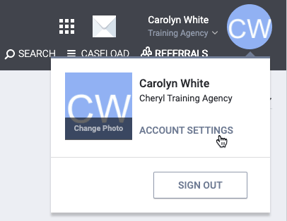 Adding a Custom Image
The default staff member image is based on the user's initials. Alternatively, you can upload a custom image by hovering over the current image and clicking UPLOAD PROFILE PHOTO.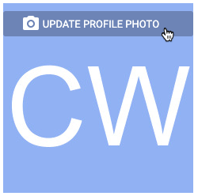 Once you've selected a local file, you'll be able to define the area of the image you'd like to display.
Reverting Back to Staff Initials
To revert your photo back to the default staff initials, click REGENERATE MY INITIALS. This will also update your initials if your name has been changed.
View/Edit Account Settings
In the MY INFO section, you can modify certain fields.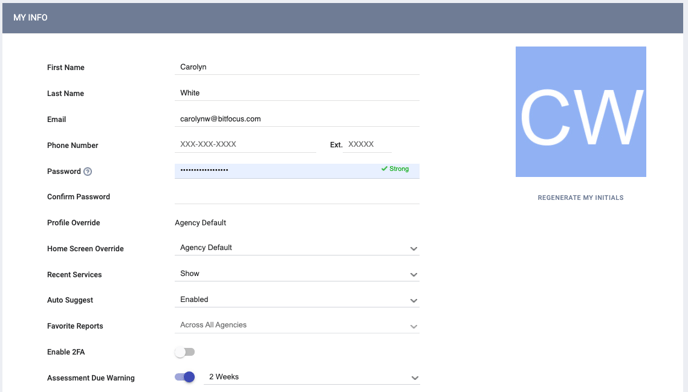 For more information about settings managed both at the Account Settings and Staff administration level, see Staff Member Administration.
Home Screen Override
The Home Screen Override setting allows a staff member account to be set up with a custom login screen. Based on the selection, the staff member login screen will default to:
Recent Services
The Recent Services section of the client record can be hidden or shown by selecting "Hide" or "Show."