Running Reports
Getting Started
Navigate to the Report Library and locate the report you would like to run.


Click Run.
Setting Report Parameters
Clicking Run will navigate you to the Preview tab where you will set the report parameters.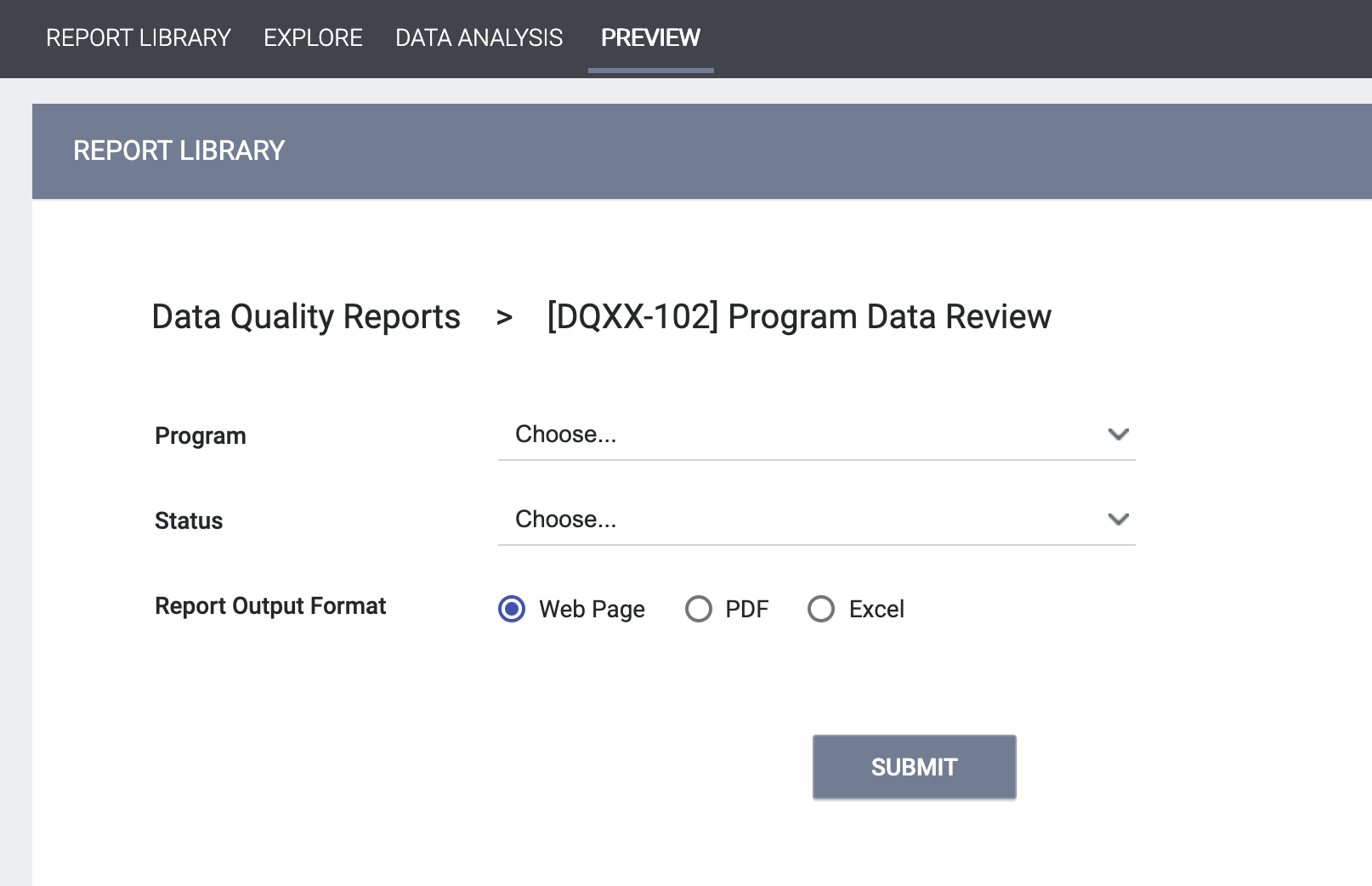 Because each report is different, parameter options will vary, depending on the report. After selecting the parameters, click OK to run the report.
Pending and Completed Reports
After you click OK, the Report Queue Manager pop-up box appears, notifying you that your report is being processed.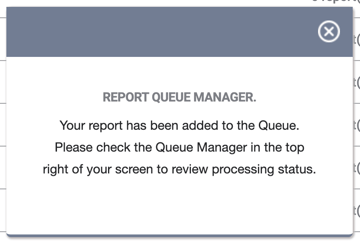 If you click the Report Queue icon, you can view the status of the report.


Once the report is finished running, another popup appears, notifying you that the report is ready.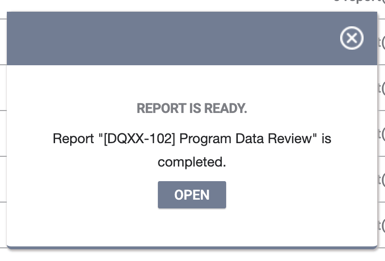 For information on how to schedule a report, see Scheduling Reports.