Program Setup: Sites
One or more sites can be associated with a program. At a minimum, one site must be associated with a program. When a program is first created, this will be the default Site. To change the site, or add an additional one, click ADD SITE from the Modify Program section.

Choose the site you would like to link to the program and click ADD. The list of available sites will be populated based on the sites created under the Sites tab for the agency.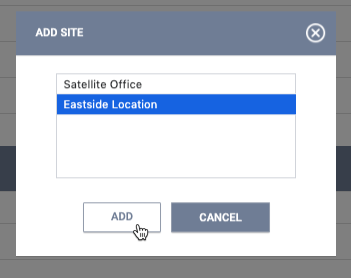 A site can be set as the primary location by hovering over it and clicking Set Primary. Note that a Primary site cannot be unlinked from a program until a different site has been set as Primary.

To unlink a site from a program, click the trashcan icon and click OK. Unlinking a site from a program will not delete the site from the agency.