Program Charts, like Measures, allow agencies to track and graphically display changes in assessment data over time in the client record. Unlike Measures, however, Program Charts are exclusively tied to data within an enrollment.
To set up a Program Chart, first ensure you are switched into the correct agency. Click the Launchpad and navigate to MANAGE > PROGRAMS. Click the Edit icon next to the Program where you would like to add a Program Chart.

The MODIFY PROGRAM page appears. Toggle on Program Charts.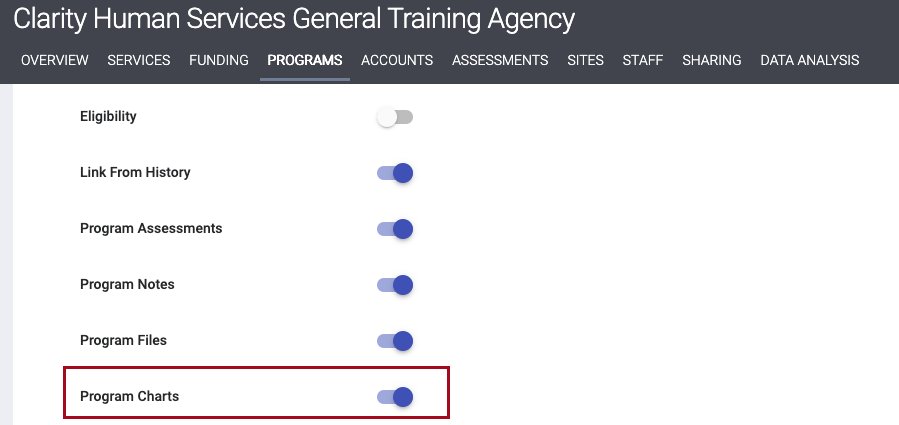 Click SAVE CHANGES. The Chart Fields option will appear in the Program Resources sidebar.
Now that you have enabled Program Charts for the Program, the next step is to select the fields and screens from which data will be taken to build the chart. Click Chart Fields in the sidebar to display the CHART FIELDS page, then click ADD FIELD.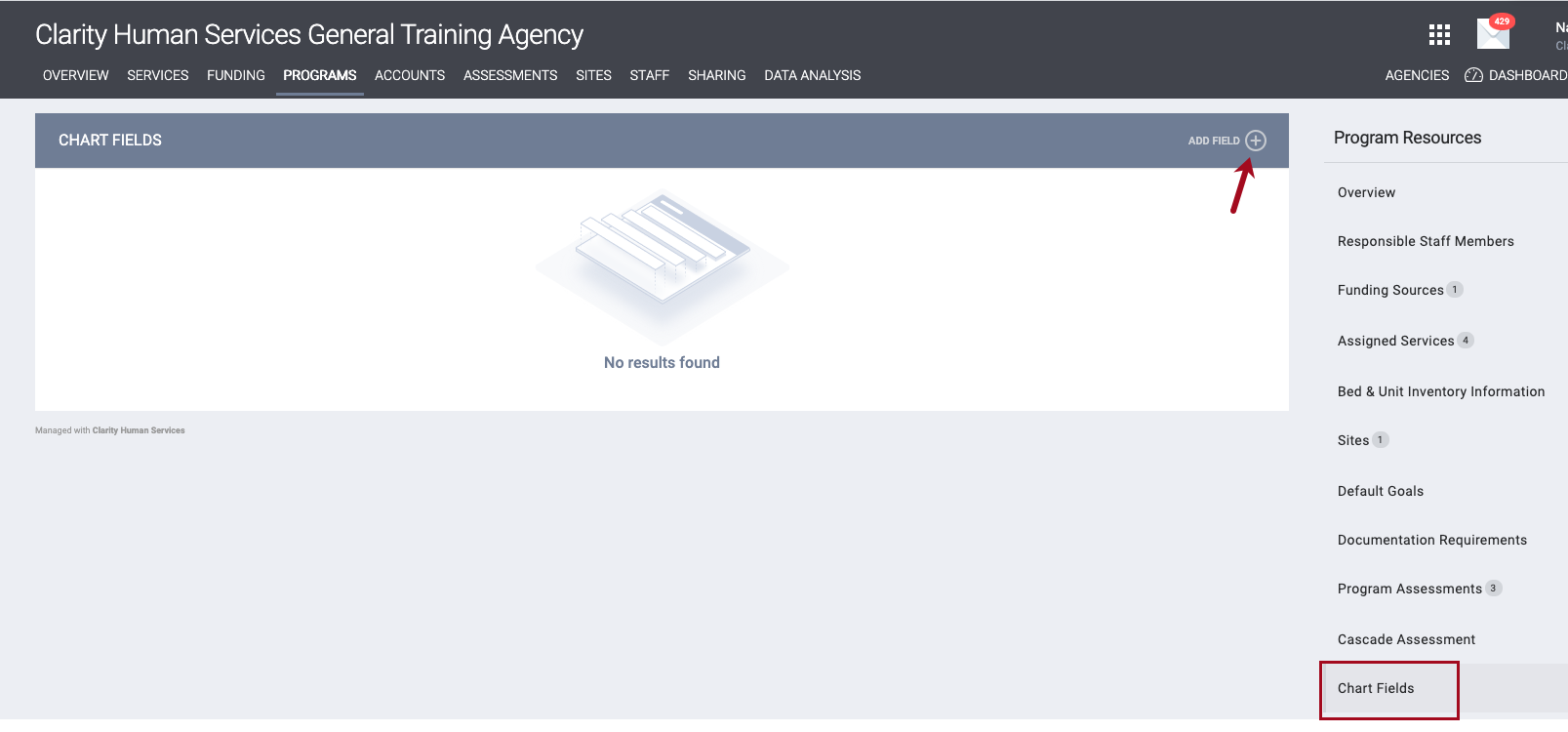 The ADD FIELD pop-up screen appears. The Field list displays the fields included in the Enrollment Screen assigned to the Program (defined by the Program Template ). Select a field from this list.


The system will then look at which of the following screens contain the field you selected and will display them in the Screens multi-select picklist:
Enrollment Screen
Status Assessment Screen
Annual Assessment
Current Living Situation
Exit Screen
Follow-Up Screen
Select the desired screen(s) from the drop-down and click ADD.
To add additional fields to the chart, click ADD FIELD again and select the desired Field and Screens.
The CHART FIELDS page will display all the fields you selected, along with a Screens column that lists the screens that have been selected for each field. To change the list of screens for a field, click the Edit icon for that field and adjust the screen selections on the EDIT FIELD multi-select pop-up as desired.
The system will then pull data from the selected screens for each of the fields shown on the CHART FIELDS page to create a chart in the program enrollment Chart tab. For more information, see How Do I Work with Program Charts?