Bitfocus has built several different data models to meet various analysis needs:
Client Model
Coordinated Entry
Data Quality
HMIS Performance
HMIS Population over Time
Inventory Model [BETA]
Outreach Model [BETA]
Note: Beta models are in a stage of development where frequent changes and improvements will be made including, but not limited to, fields, views, and permissions. Updates in the model may impact pre-existing content with the nature of beta models.
Project Descriptor Model
Reservations Model
Services Model
---
Note: For more information on specific dimensions or measures, refer to the

(information bubble) available next to some of the field names.
Float your cursor over the

(information bubble) for a brief description.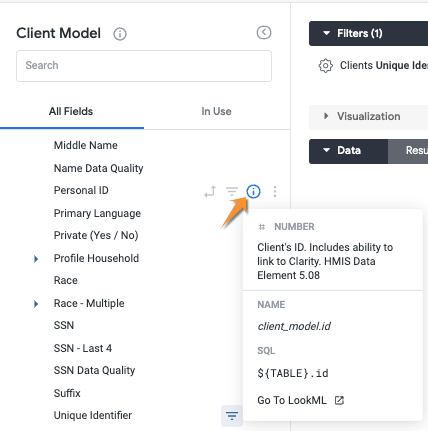 Updated: 02/27/2023