[JRSD-103] Zip Code Jurisdictional Breakout
Report Purpose & Summary
This is a service-based report that lists the number of individual clients and families in a service by zip code. For the same report designed for programs, use [JRSD-104] Zip Code Jurisdictional Breakout.
It may be useful to communities for CDBG (Community Development Block Grant) reporting.
Running the Report
Report Location
This report is found in the Service Based section of the Report Library.
Who Can Run this Report
Anyone can run the report but the returned information will be limited based on the access rights of the user.
Parameter Options
The following parameters are available to obtain targeted details in the [JRSD-103] Zip Code Jurisdictional Breakout:
| | |
| --- | --- |
| Service(s) | Select the service(s) you want in the report (Only Active services will be displayed) |
| Report Date Range | Choose the dates the service provided dates to include in the report |
| Report Output Format | You can select Web Page, PDF, or Excel |
Report Details
The data for this report is taken from the client Profile screen.
The report shows the number of individual clients and families who reside in certain zip codes for the selected service(s). This zip code information is taken from the Zip Code of Last Address [client_demographics.zipcode] found on the client's Profile screen.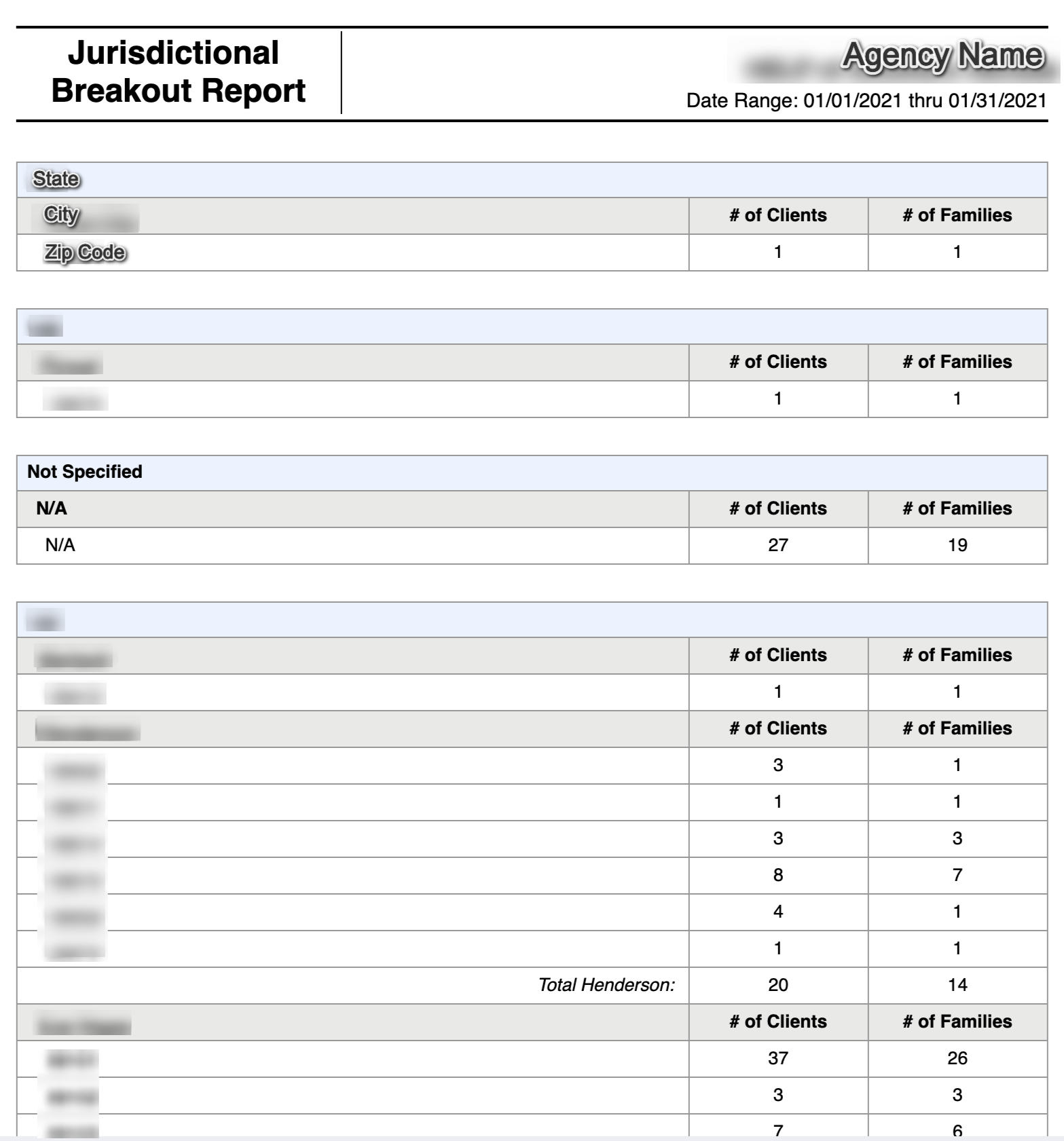 If the client does not have a zip code, it will be included in the N/A section of the report, as shown above.
Drilldown Functionality
Drilldowns will yield a list of all clients who are associated with that zip code. To drill down, click on any of the counts.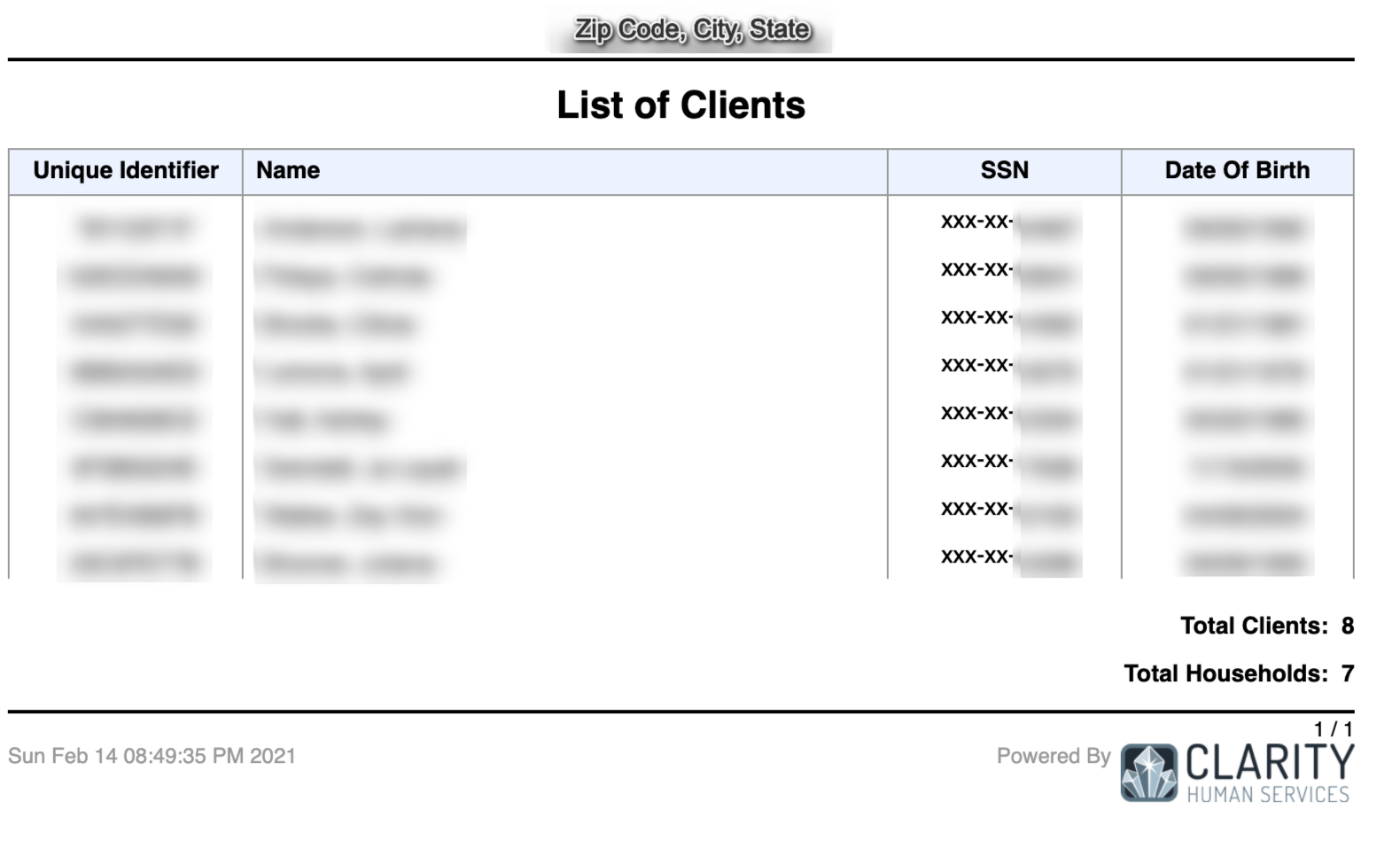 Updated 2/15/2021