The Data Analysis Tool, built on the Looker framework, allows you to interact with your data in order to understand its trends and patterns to get the most of Clarity Human Services. This tool also enables you to present your data in a digestible, understandable format to funders and other stakeholders.
Oftentimes, valuable information will be hidden within HMIS data, undetectable by even the most sophisticated reports. Many organizations have 'hunches' regarding the patterns they believe lie within their data, but these patterns remain stubbornly hidden.
In short, the primary goal of the Data Analysis Tool is to clearly and efficiently present information using data visualization (i.e. statistical graphics, plots, tables, and charts) to portray the particular data at hand.
Two hallmark benefits of data visualization are exploration and explanation:
Exploration - find and understand the story that the data is telling you. The concept of understanding is particularly important here – data visualization gives you the tools you need to not only detect the data's story, but also understand this story's meaning and relevance.
Explanation - tell this story to the audience (i.e. funders and stakeholders) in a way that is easily digestible and understandable.
With this tool, you can understand what's working within your organization and community in order to make decisions faster and with confidence. The Clarity Human Services Data Analysis Tool enables you to:
Create and define metrics
Create and share dashboards
Create a common data language that all (authorized) staff can understand and use
Easily understand how queries are generated and how the model is representing the underlying data
Note: Data Analysis must be enabled at both the instance and user-level. If you do not have access to Data Analysis and believe you should, contact your system administrator for more information.
Learning Looker
Looker Documentation
This section discusses resources provided by Looker.
The Looker Documentation page provides easy access to the world of Looker.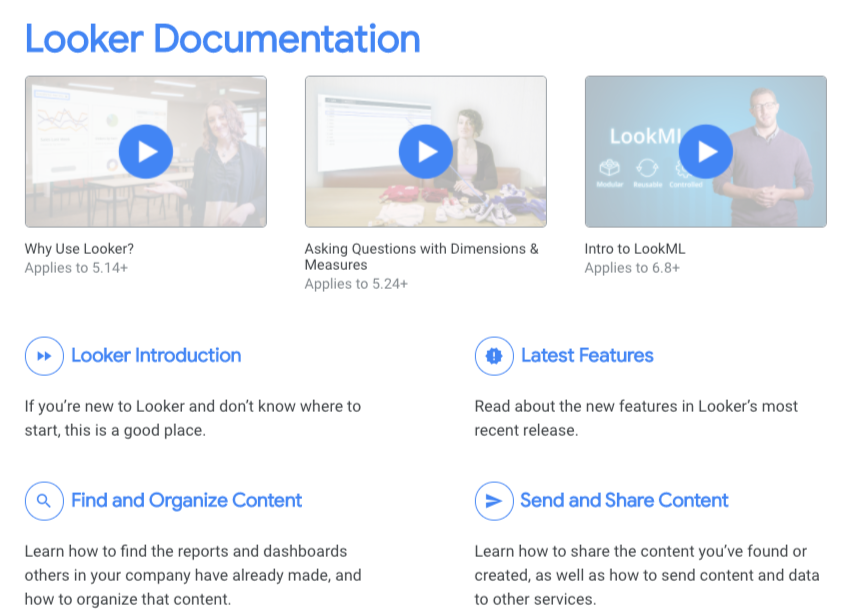 There are several sections available to help you get started using this powerful tool.
The Get Ready for Development and Set Up and Administer Looker sections are useful for Bitfocus Looker Administrators.
Looker Community
Looker Community, the Looker discussion board, is the place to go with questions. Get answers to your questions from Looker staff and expert users. Here are some tips for using Looker Discourse:
Search Looker Community for the answer to your question BEFORE posting a question.
Please note that Looker Community is appropriate for general questions such as the syntax for Table Calculations and Custom Filters, and not about specific data. When Looker staff and expert users try to answer questions, knowing your background and level of use usually helps them answer the question appropriately, so please provide that information.
Learn Looker
The Learn Looker section is valuable resource for Looker developers. An active Looker license is required to access this material.
More Resources from Looker
Table Calculations
Filters
Dashboards