Clarity Human Services Feature Updates
How to Watch Feature Focus Webinars
This article explains where to find past Feature Focus sessions that you missed or want to watch again.
A few days after we release a new set of features for Clarity Human Services, we provide a live webinar called "Feature Focus" to demonstrate those features.
Because we know that not everyone can join us for the live session, we record each one and save it on our training site.
Here's how you can access the recordings:
Go to learn.bitfocus.com
Log in.
Click the CHECK IT OUT button in the Webinars section.




On the Webinars page, click Past Bitfocus Webinars.


Select the Feature Focus webinar you'd like to watch.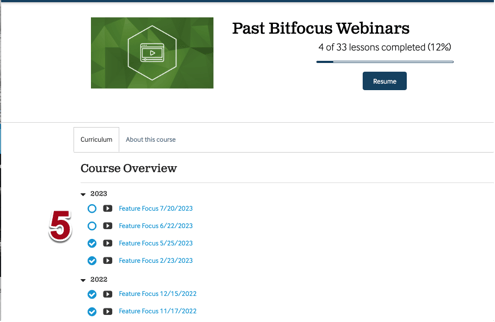 Note: If you aren't signed in yet, you'll see a page that looks like this. Just click the SIGN IN link to log in, and you'll be able to access the webinars.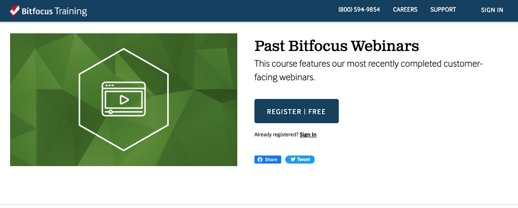 Published: 7/31/2023