[GNRL-104] Service Summary
Report Purpose & Summary
This is a service-based report that provides service counts and the number of unique clients who received selected services during the report date range.
Parameter Options
The following parameters are required to include the necessary service items:
| | |
| --- | --- |
| Service Item(s) | Choose All or ctrl + click service item(s) to include |
| Report Date Range | Choose the service date range to include |
| Report Output Format | Select Web Page, PDF, or Excel |
Report Details
The information in this report is pulled from service placements. To begin, this report will provide the following information:
Service Name and Service Item Name
Unique Clients
Number of Services
Number of Service Days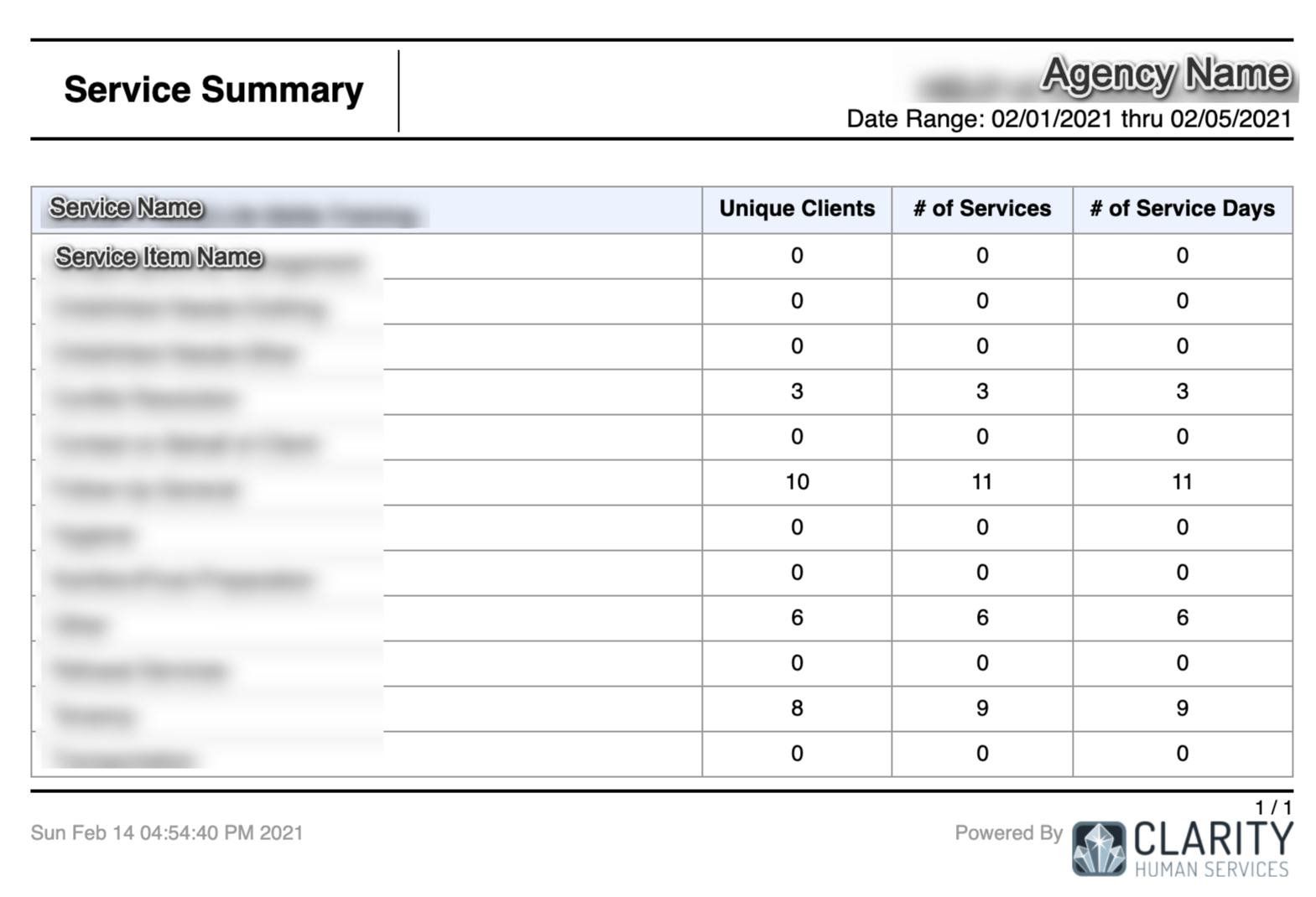 Note: For the purposes of this report, multiple attendance services are limited to a count of 1 per day in the # of Services column.
Drilldown Functionality
Drilldown functionality is available for this report. To drill down, click on any count. The drilldown functionality will then provide the following information:
Unique Identifier
Client Name
Service Period
Fundings
Updated 11/09/2022