Description
This is an enrollment-based report that returns a detailed list of expense service records.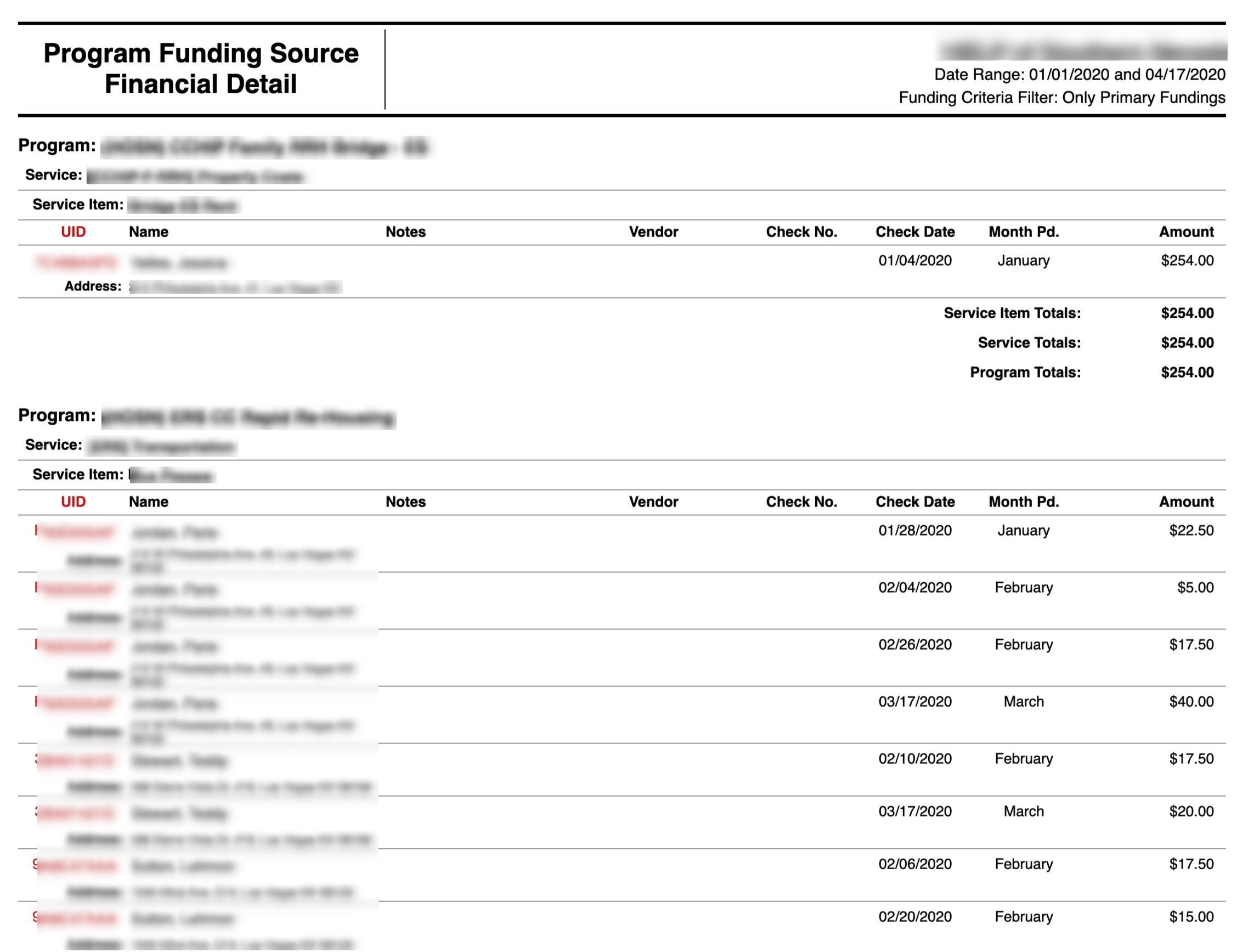 Running the Report
Who Can Run the Report
Anyone can run the report but the returned information will be limited based on the access rights of the user.
Report Location
It is located in the Program Based section of the Report Library.
Parameters
Program(s) - choose which program(s) to include in the report


Option to choose All
Option to ctrl-click or shift-click to choose more than one

Funding Criteria - choose how Funding Source should be considered in the report

Not Based on Funding Source - will include all expense service records regardless of funding source information
No Funding Source - will only include expense service records with no associated funding source
Only Primary Funding - will only include expense service records where the program is the Primary grantee for the funding
Primary and Subgrant Funding - will include expense service records where the program is either the Primary grantee or sub-grantee programs

Funding Status


All Fundings
Active Fundings
Inactive Fundings

Funding(s) - choose which fund(s) to include or choose "Any Funding Source"
Report Date Range - The date range for the expenses to include in the report
Report Output - The report is available in the following formats
If the report contains more than 80,000 rows, the report format will automatically return as Excel
Specifications
The report universe includes the following
Program-connected Services

Must include Expense record
Date of the Expense is within the reporting period

Funding Source must meet the criteria selected in the parameters
Address - The client's most recent address the user has access to
Subtotals and grand totals are included for the following:
Service Item Totals
Service Totals
Program Totals
Totals
Following the main expense records tables, a table of included funding sources is provided:

This table will only be included if "Only Primary Funding" or "Primary or Subgrant Funding" options were selected in the parameters.
Updated 2/19/2021