Entering Client Location Data
Entering Client Location Data for Geolocation Fields
Geolocation fields allow geographic client location information to be recorded and displayed in any screen type in a client record. When a screen contains a geolocation field, the field display name will be accompanied by an ADD LOCATION button.


Click the ADD LOCATION button. A pop-up will display, allowing you to enter client location data, either manually or using geolocation data based on the device location.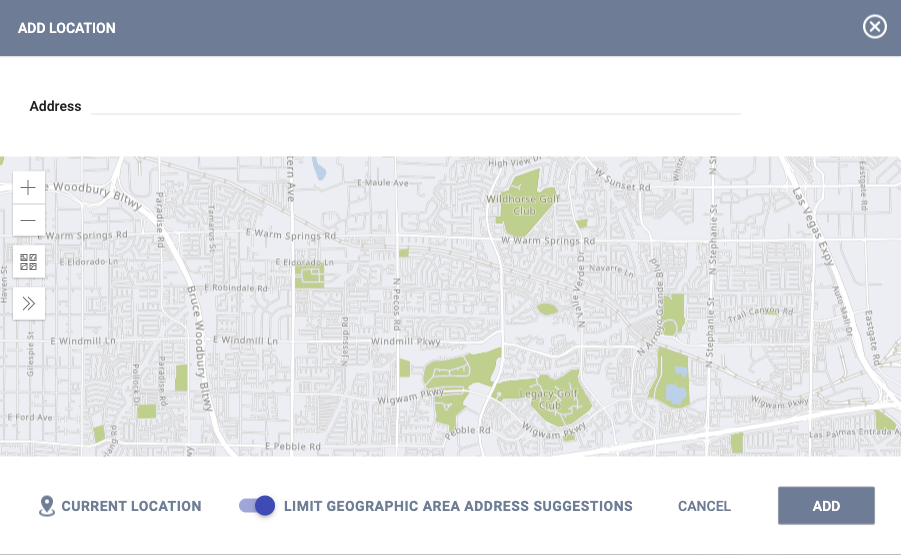 Notes:
Mobile devices using GPS technology provide the most accurate location information.
When using this feature for the first time, you will be prompted to allow location access from your browser.

The client location will display on the screen and can be edited or deleted by clicking the edit or delete icon. Clicking the pin will display the location information.