[DQXX-105-AD] Monthly Agency Utilization Report
Report Purpose & Summary
This is a report that generates unique client counts and data quality percentages for all active agencies in the selected CoC.
Running the Report
Report Location
The report is found in the Administrator section of the Report Library.
Who Can Run the Report
System Administrators, and others with the appropriate access level, can run the report.
Parameters
The following parameters are available to obtain targeted details in the [DQXX-105-AD] Monthly Agency Utilization Report:
| | |
| --- | --- |
| CoC | Select the targeted CoC |
| Report Date Range | Select the reporting month to include in the report |
| Report Output Format | |
Report Details
Agencies Actively Using Clarity
This report offers two pieces of information for each agency in the CoC:
Unique Client Count
Data Quality Score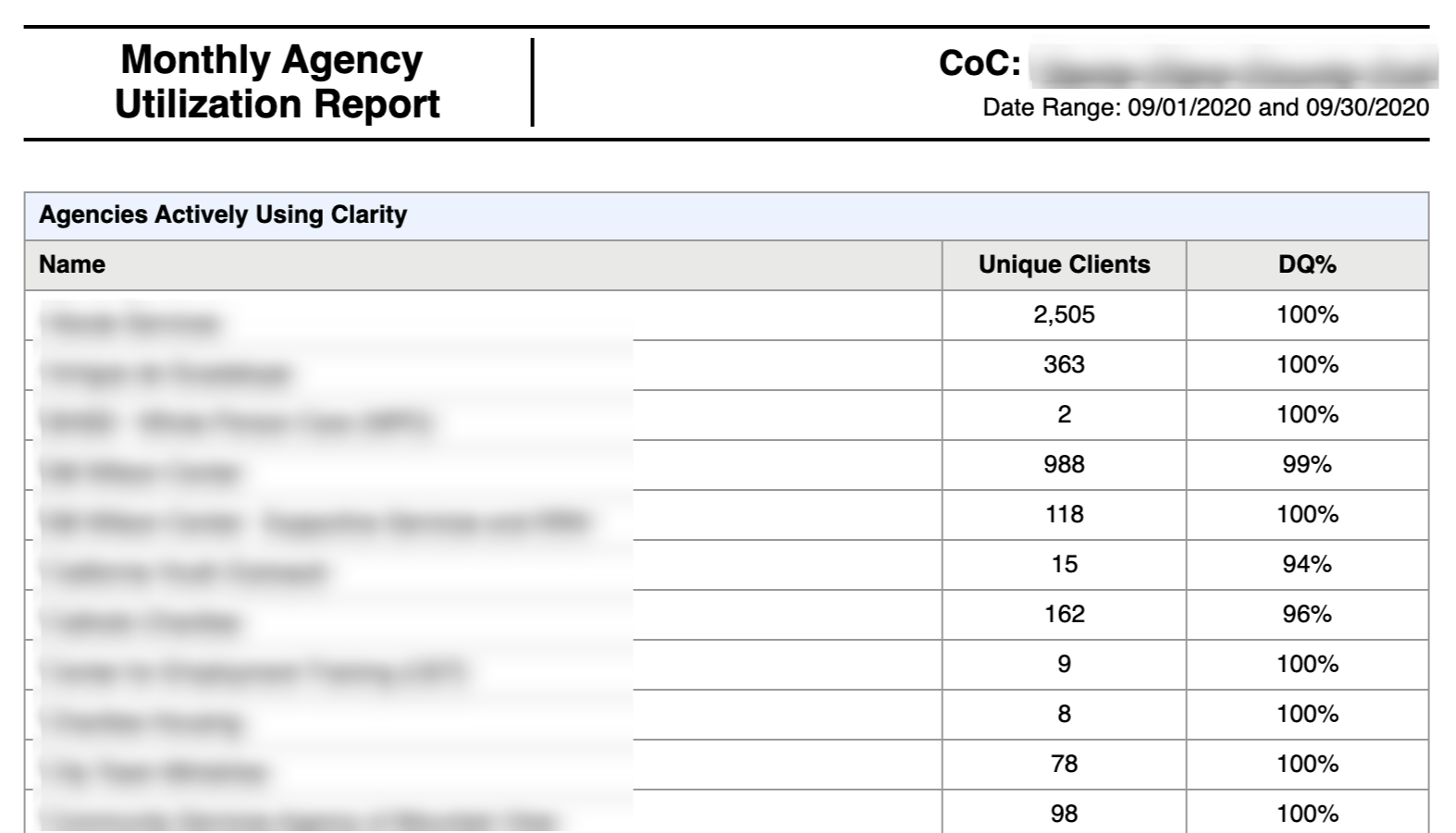 Unique Client Count
The Unique Client Count is the unduplicated total of clients served in each agency during the report dates. Only those clients with at least one recorded service, program enrollment, or client note during this time are included in this total.
Therefore, this total is generated from program enrollment screens, services, or client notes in the client record. Note however, that this report will only count a client one time even if they have numerous program enrollments, services, or client notes during the report dates.
Data Quality Percentage
Data Quality score comes from the profile screens of the clients included in the unduplicated total. Data Quality score is based upon the amount of incomplete data fields in a client's profile record.
Agencies with No Clarity Usage
Agencies which have no Clarity client usage during the reporting period are displayed in a separate table.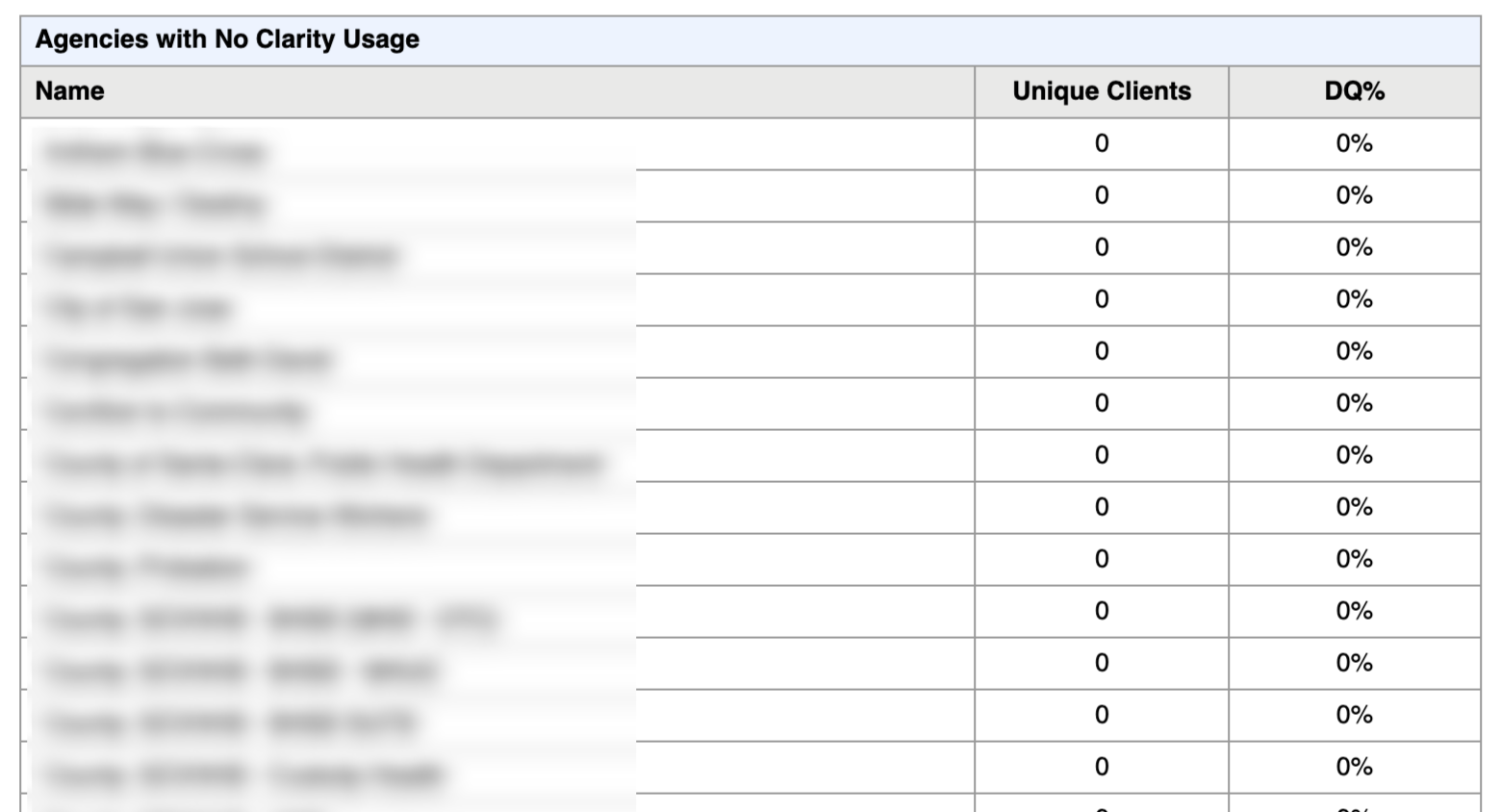 Drilldown Functionality
Drilldown functionality is not provided for this report.
Updated: 5/26/2021