Creating and Editing Coordinated Entry Event Items
Any Manual Coordinated Entry (CE) Events enabled for a program as described in "Program Setup: Coordinated Entry Events" must have Event Items configured before users can provide the Event to a client. To do this, navigate to the MODIFY PROGRAM page and click Coordinated Entry Events in the Program Resources sidebar.
To view or edit existing Event Items or add new Event Items, click SETUP for that Event.

The COORDINATED ENTRY EVENTS page appears. Any setups that were mapped from CE Event service items will be listed in this section.

The system displays a warning banner if no Event Items have been configured yet for that Event.

To add a new Event Item, click ADD EVENT. The ADD COORDINATED ENTRY EVENT page appears.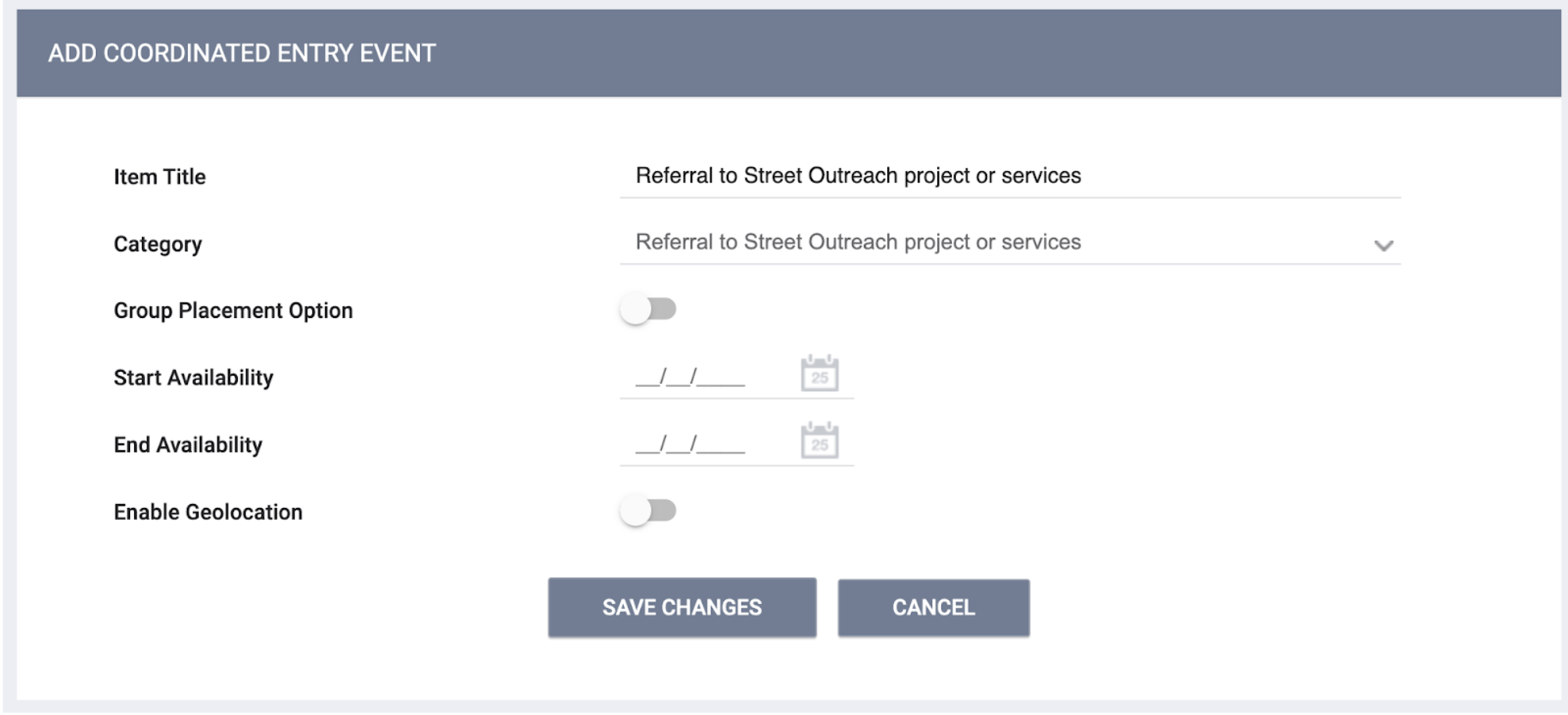 The Category field will be read-only.
The Item Title field will be auto-populated with the Category but can be edited if you want the Item Title to reflect the type of activity or service provided to the client.
Complete the remaining fields as appropriate.
You may add as many Event Items as appropriate for each CE Event, but Event Items within the same Category must have a unique Item Title.
To edit an existing Manual Event, click the Edit icon for that Event.

Updated: 5/5/2023