Community Queue Checklist
Community Queue configuration is a multi-step process. This guide has been developed to help communities complete all the necessary steps to function properly. Use this checklist as a reference to ensure that your workflows function as expected and referrals to and from the Community Queue are successful.
Before beginning Community Queue configuration, it is important to think strategically about how your community will implement Community Queues and what goals you want to accomplish. We encourage communities to map out their community queues, associated assessments, referring programs, and programs receiving referrals from the queue before beginning configuration.
To download a PDF of the checklist, click here.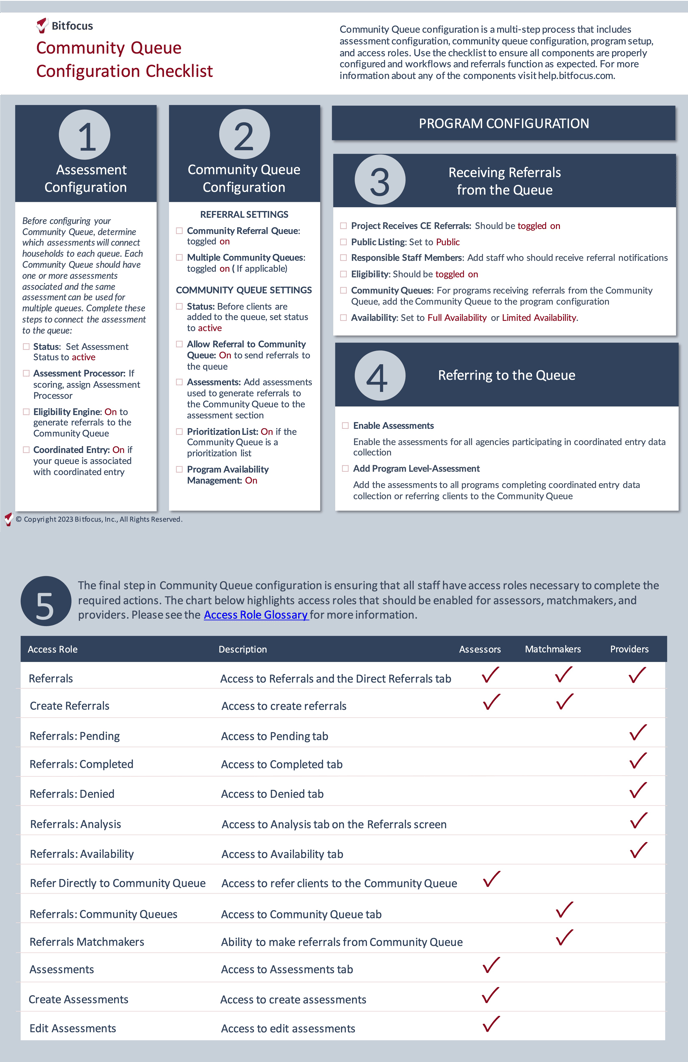 Updated: 09/27/2023