[CLNT-128] Client Enrollment Details
Report Purpose and Summary
Client Enrollment Details provides information on client responses to questions about their history of homelessness as well as move-in and destination at exit information. These details can help determine additional periods of homelessness for clients.
Running the Report
Report Location
This report is a client-based report and must be run from the client's profile screen.

Who Can Run the Report
Any user that has access to the client can run the report. The returned information will be limited based on the access rights of the user.
Parameters
The parameters are simple for this report
| | |
| --- | --- |
| Report Date Range | Choose the date range of enrollments to include in the report |
| Report Output Format | This report is only available as Excel |
Report Details
Tables: [CLNT-128] Client Enrollment Details

Report Section: Header

Report Section: Enrollment Details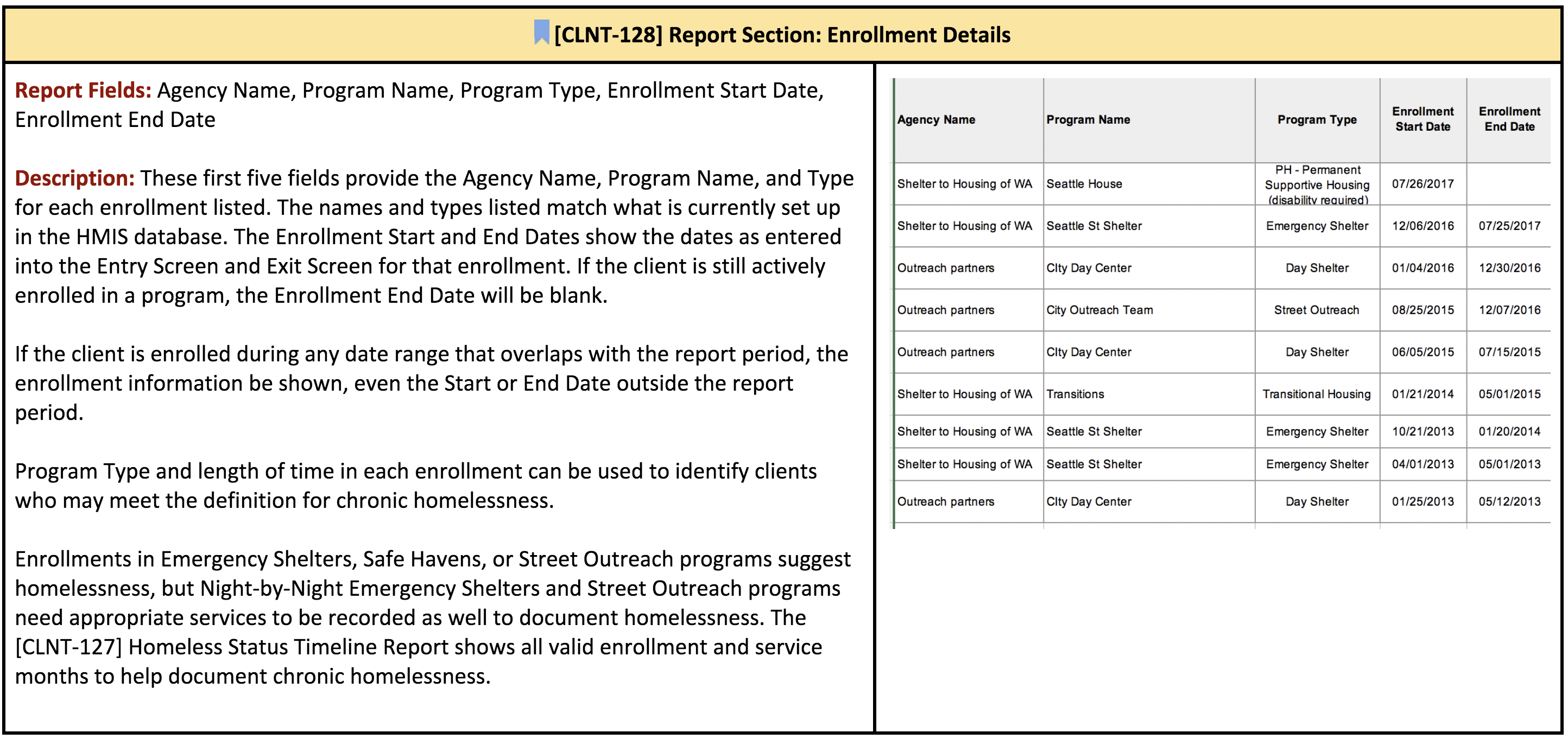 Report Section: Self-Reported History of Homelessness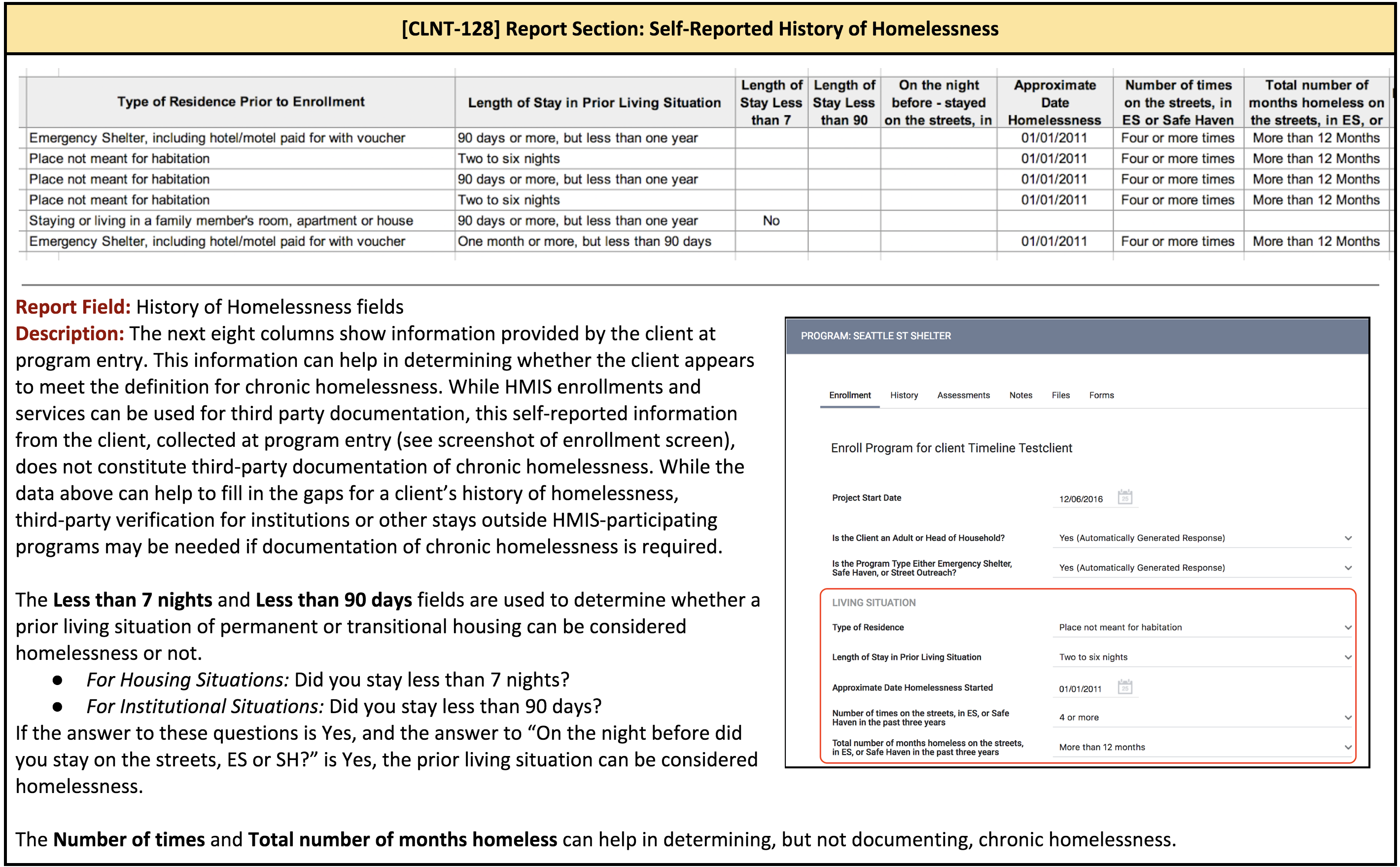 Report Section: Housing Information

Chronic Homelessness: These reports are tools that can assist in documenting chronic homelessness, but they do not constitute chronic homeless documentation in and of themselves. All information on the reports should be reviewed for accuracy and extenuating circumstances. For more information about the definition of chronic homelessness and documentation requirements, visit HUD's Chronic Homelessness Resources webpage.
Also see this Flowchart of HUD's Definition of Chronic Homelessness for more information about how HUD defines "separate occasions" , what constitutes a "break" in homelessness, and what counts as documentation of homeless status and/or disability status.
Updated 4/8/2021