Report Purpose and Summary
Homeless Status Timeline Report provides a graphical representation of a client's timeline of HMIS enrollments. It indicates the months in which a client's homelessness or housed status is documented through HMIS enrollment data and months in which homelessness cannot be determined through HMIS enrollment data. Run this report as "Web Page" to explore the drilldowns and review services and/or run this report as "PDF" in order to print.
Running the Report
Report Location
This is client-based report which must be run from the client's profile screen in Clarity.

Who Can Run the Report
Any user that has access to the client can run the report. The returned information will be limited based on the access rights of the user.
Parameters
The parameters are simple for this report
| | |
| --- | --- |
| Report Date Range | Choose the date range of enrollments to include in the report |
| Report Output Format | Web Page, PDF |
Report Details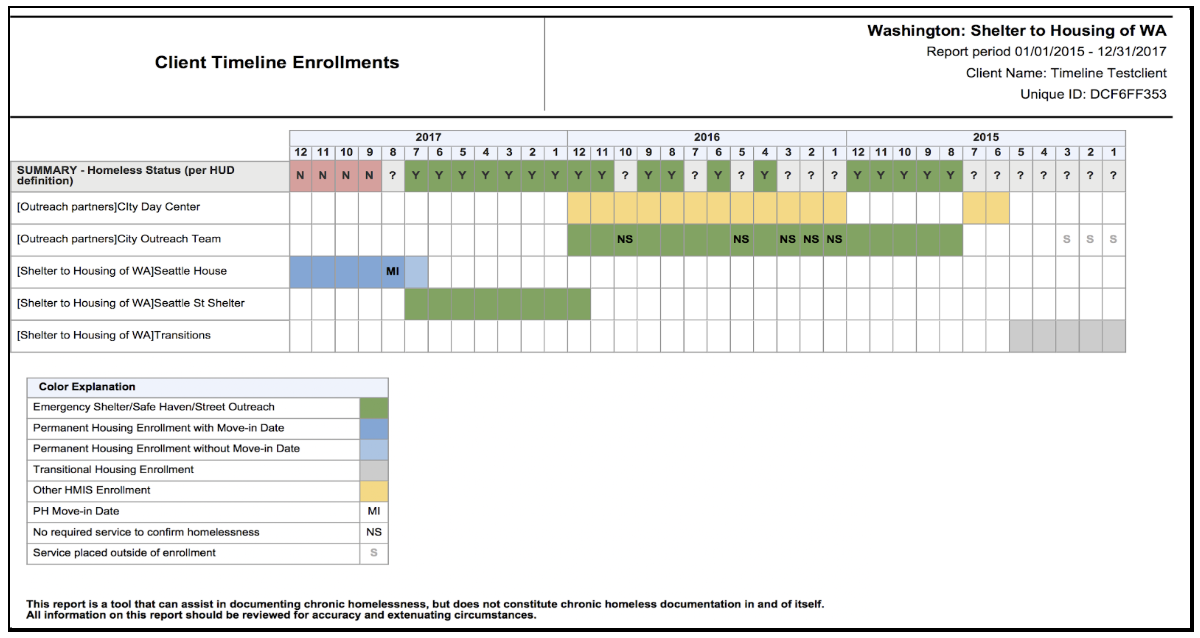 Report Section: Header

Color Explanation Table
"NS" = abbreviation displayed in box of the month where there is a missing service of the type that would be needed to confirm homeless status (e.g., NBN bed night service) or Current Living Situation Status, thus even with an enrollment the homeless status cannot be "Yes".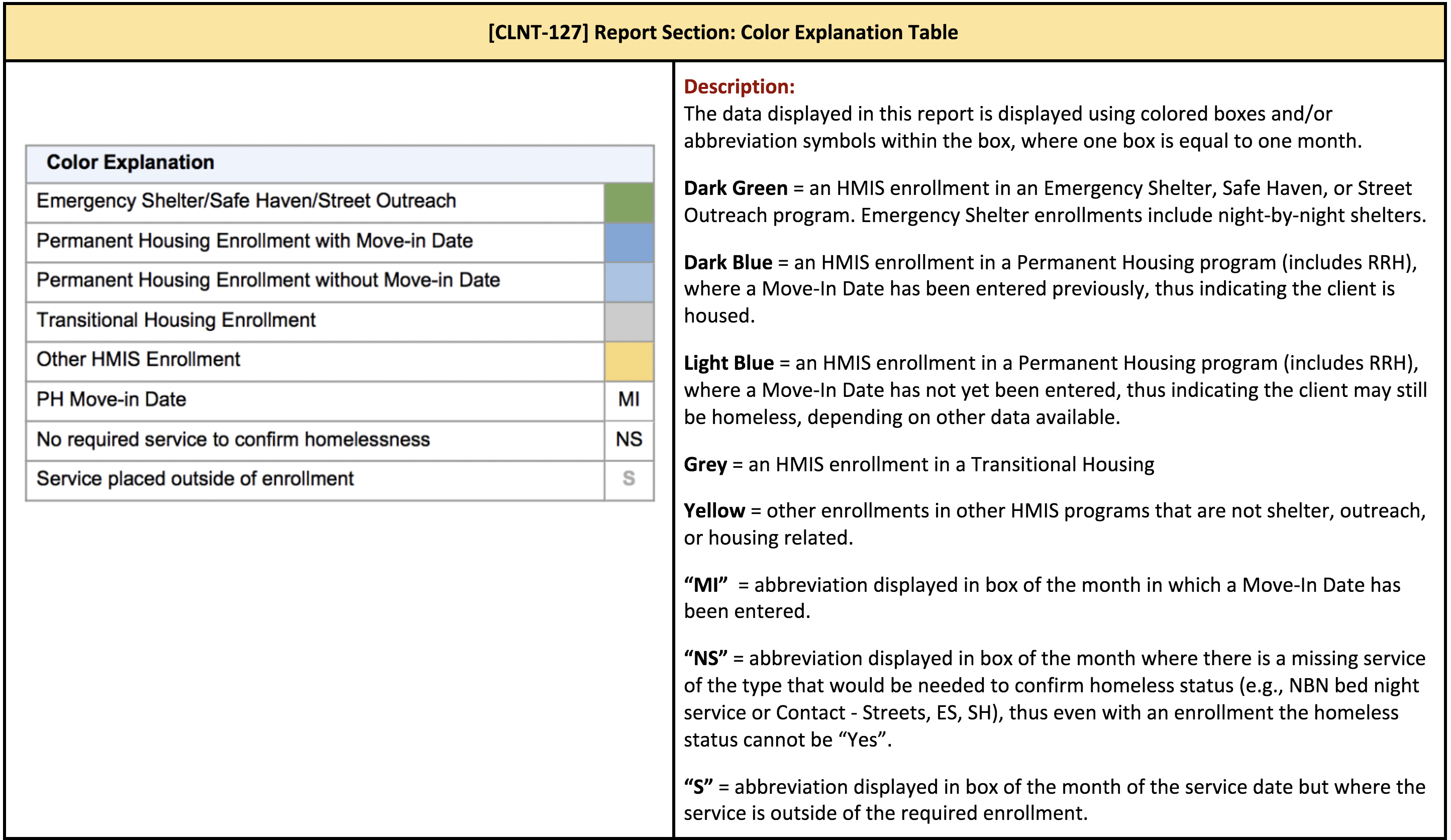 Report Section: Timeline in Months
Street Outreach enrollments indicate "NS" in any month of the enrollment that does not include a current living situation status where homelessness is indicated (Place not meant for habitation, ES or SH). HUD requires current living situation within street outreach enrollments.
All services that support homelessness that took place outside of an enrollment (ES bed night services) are colored differently than months with enrollments. This may indicate critical data that needs to be reviewed and connected to an enrollment.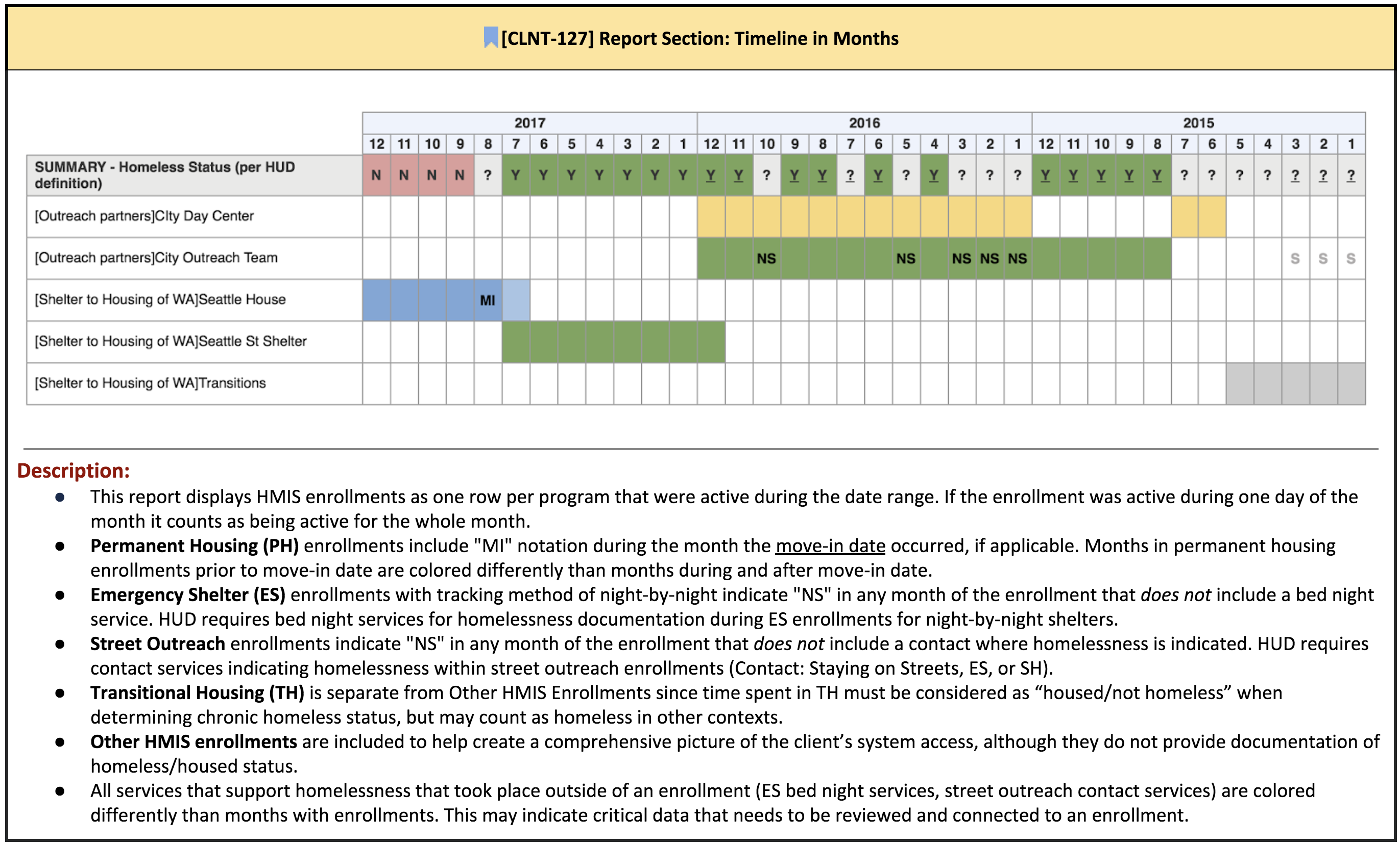 Report Section: SUMMARY - Homeless Status (per HUD definition)
Y: Enrollment in Street Outreach with at least one Current Living Situation: Place not meant, ES, SH
Y: Overlapping enrollments between Emergency Shelter (entry/exit) and Street Outreach with no Current Living Situation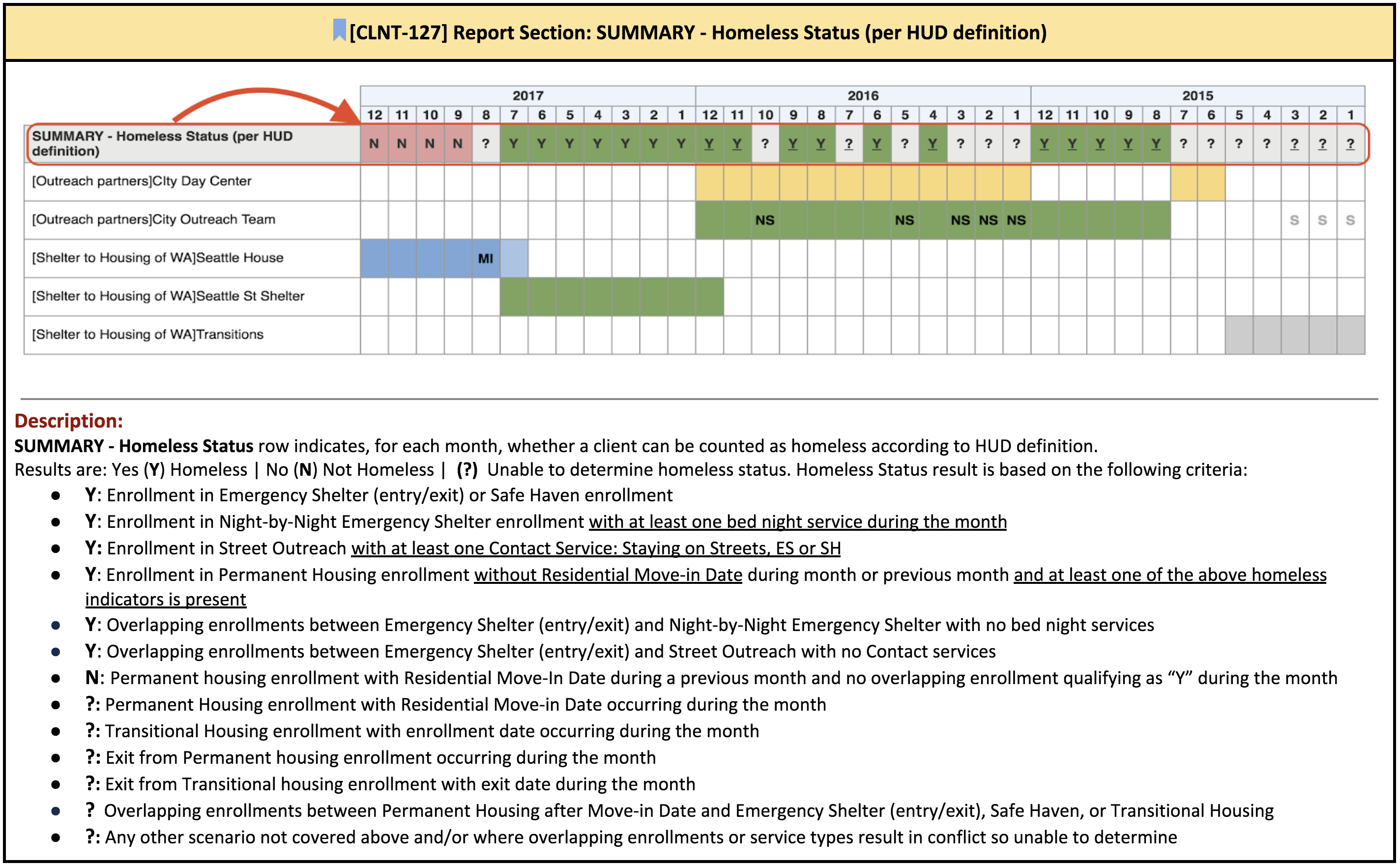 Drilldown Functionality
Summary row results (Y|N|?) that are underlined indicate that the user can click on result and see a table showing the type of service or current living situation status and the day(s) of the month included in the service record. User will see multiple rows, one for each program and service type or status, if a client has multiple services or status' entered across multiple programs for that month.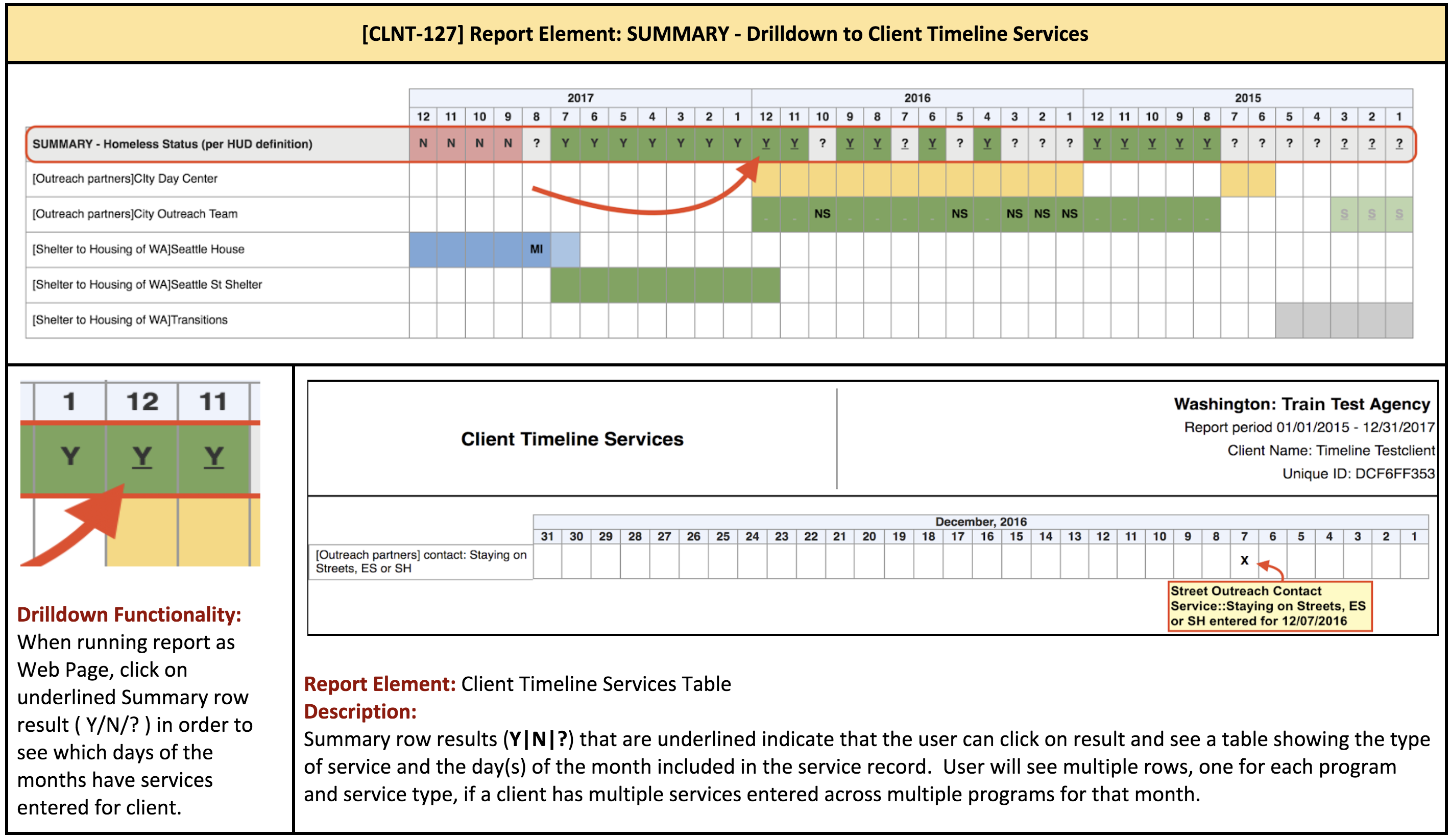 When the user hovers the mouse over the current living situation status the status appears as below.

Within the drilldown report, click on the Unique ID to return to the Client Profile screen.
Updated 4/8/2021