[CLNT-102] Client History
Description
Type of Report
This is a hybrid report requiring either services &/or program enrollments. It is run for a particular client.
Purpose
The report provides a history of services provided and program enrollments for the client for the selected reporting period.
Running the Report
Who Can Run the Report
Anyone can run the report but results will be limited based on the user's access levels.
Report Location
The Client History report is a client-based report and must be run from the client's profile screen.

Parameters
Specifications
Universe
Based on the parameters selected, the report returns
Program Enrollments - active during the reporting period
Services (either standalone or program connected) - provided during the reporting period
Report Tables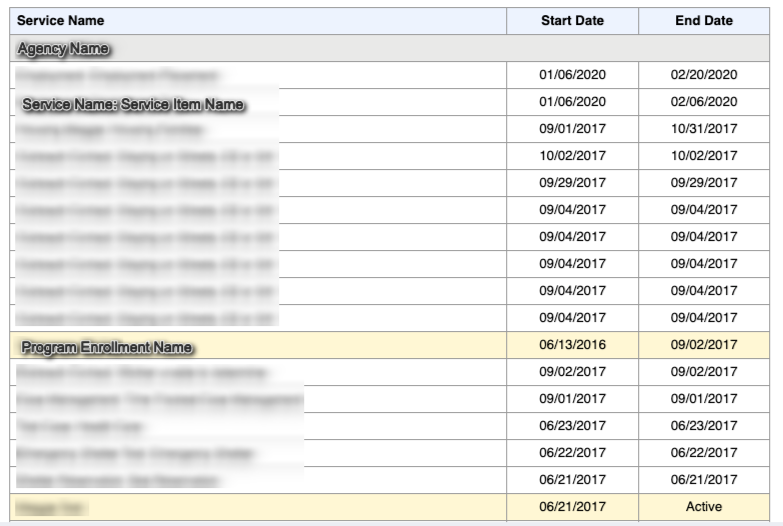 Updated 9/17/2020