[CLNT-101] Case Notes
Description
Type of Report
This report is based on Client Notes - either notes linked to project enrollments or standalone notes.
Purpose
[CLNT-101] Case Notes provides a method for case managers to run printed case notes for inclusion in case files. Great care should be taken to secure the printed case notes to protect client privacy.
Running the Report
Who Can Run the Report
Users with access to Client Notes and the correct Agency access may run this report. Additionally, if the originating Agency has turned on sharing for Client Notes, users from another Agency may run the Case Notes report if the Agency has sharing rights with the originating Agency.
Report Location
The Case Notes report is a client-based report and must be run from the client's profile screen.

Parameters
The following parameters are required to run the [CLNT-101] Case Notes Report:
Program(s)

There is an option to select "Not connected to a specific program"

Report Date Range - The date of the Client Note
Format
This report can be produced as: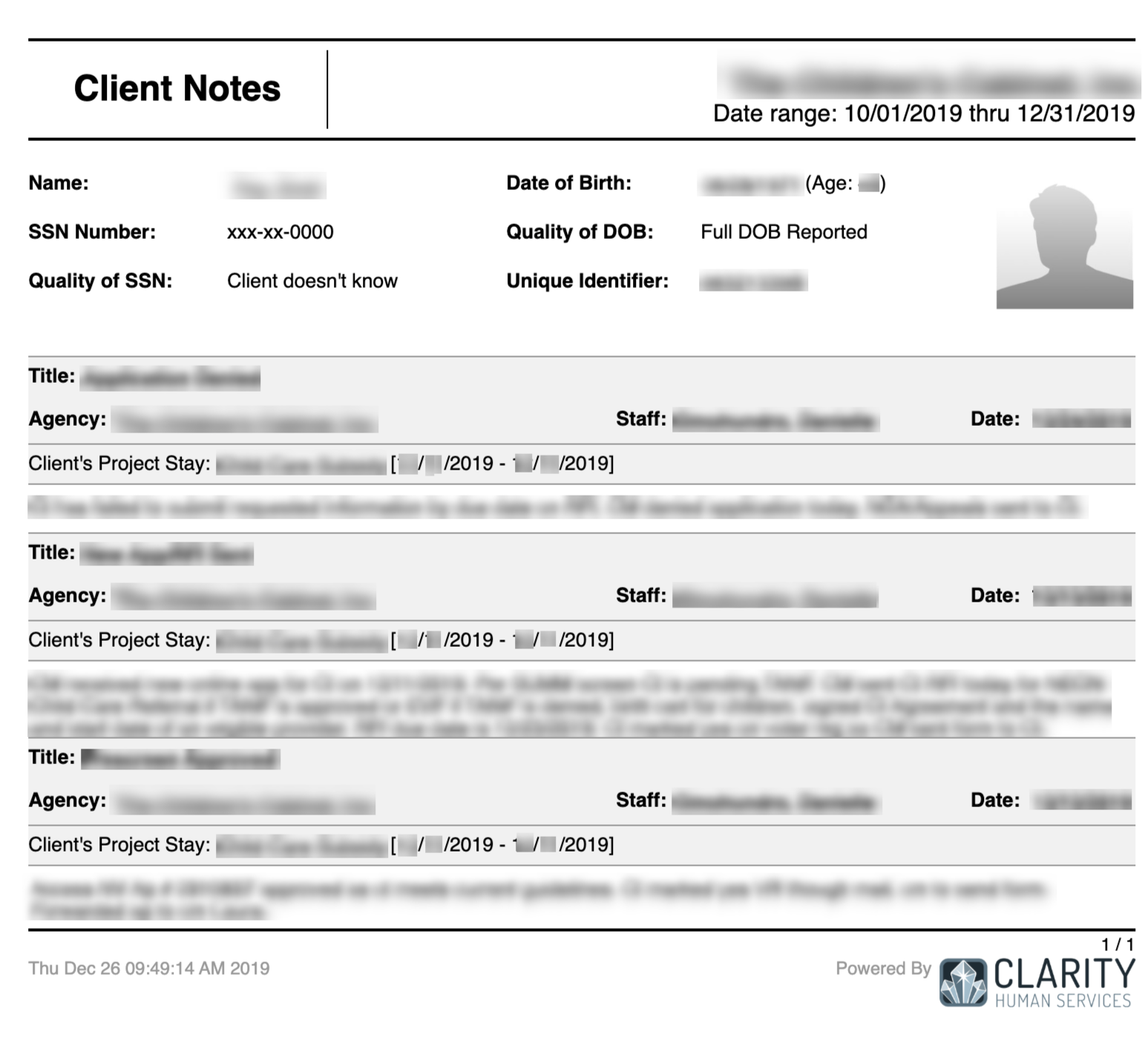 Specifications
Universe
Case Notes where:

Case Note date is within report date range
Included Fields:
Client Profile Information:
Name
SSN Number
Quality of SSN
Date of Birth and Age
Quality of DoB
Unique Identifier
Client Photo
Case Notes:
Title
Agency
Staff creating case note
Date
Client's Project Stay: Program Name, Program Start and End Date
Case note text
Updated 2/19/2021