Dashboards - New Features May 2020
This article describes the changes users will encounter following an upgrade to new dashboard features.
Overview of Changes
New User Interface
To begin a dashboard using the new features, select "Dashboard (beta)."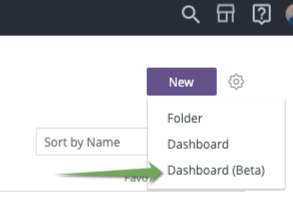 Click "Edit Dashboard" to begin adding content

New Looks can be created and added to the dashboard by clicking on "Add Tile"

To add existing Looks, close the dashboard returning to the folder with the Looks

Open the Look
Using the , "Save to Dashboard"

Navigate to the appropriate folder for the dashboard
NOTE: Looks can now be added to dashboards from any folder or space
Looks added to dashboards will now display as a tile, with an offset shadow around the tile.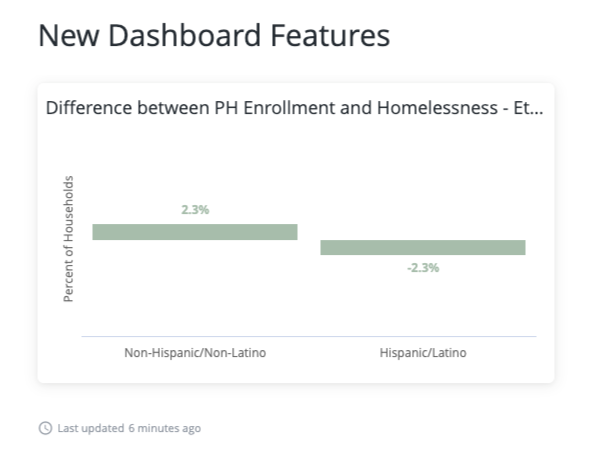 Navigation
1.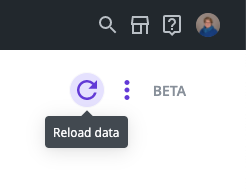 2.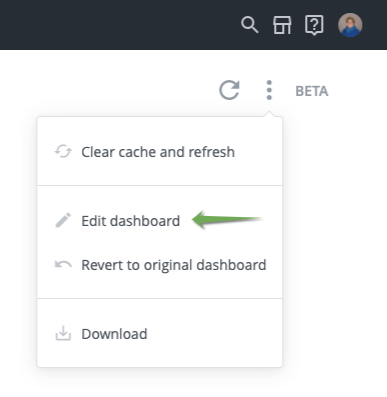 3.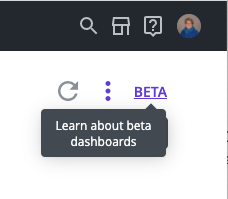 Moving and resizing the tiles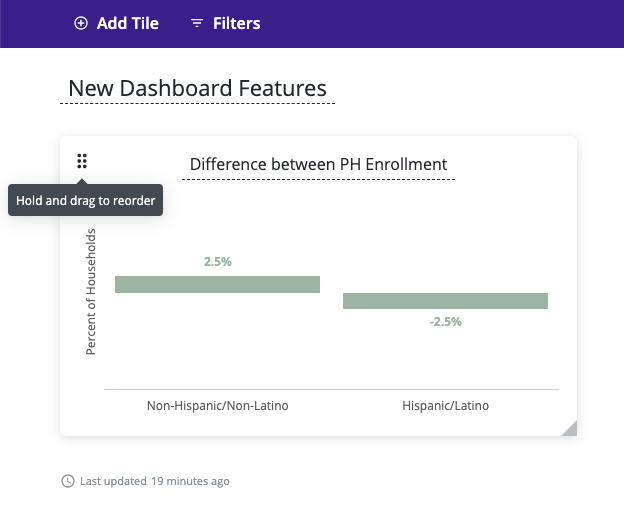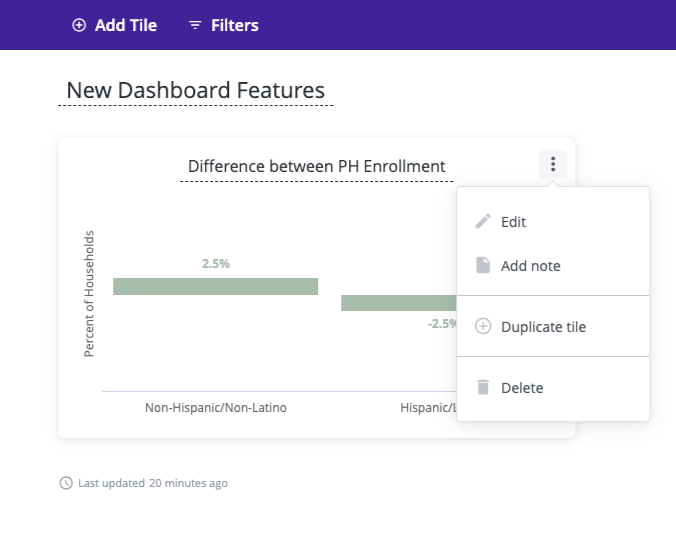 Converting from Legacy to Beta Dashboard Version
To temporarily convert a dashboard to the new Beta version, in the URL, change "dashboards" to "dashboards-next."

>>>

To permanently change a dashboard, from the dashboard gear

, select "Upgrade to Dashboard (Beta)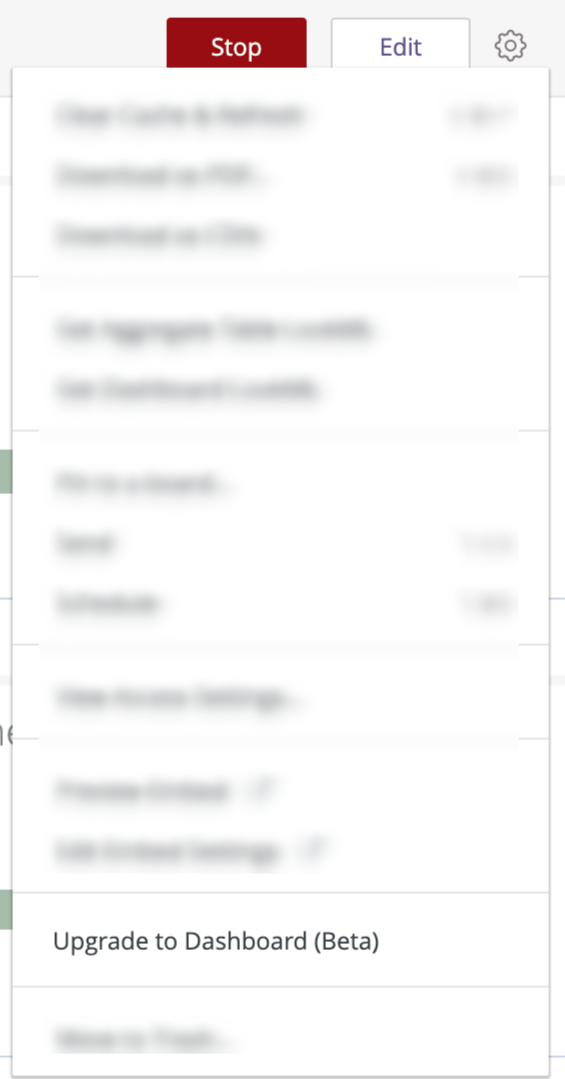 Visual Drilling
The data analysis tool now has the capability to show more than a table when drilling through a data point.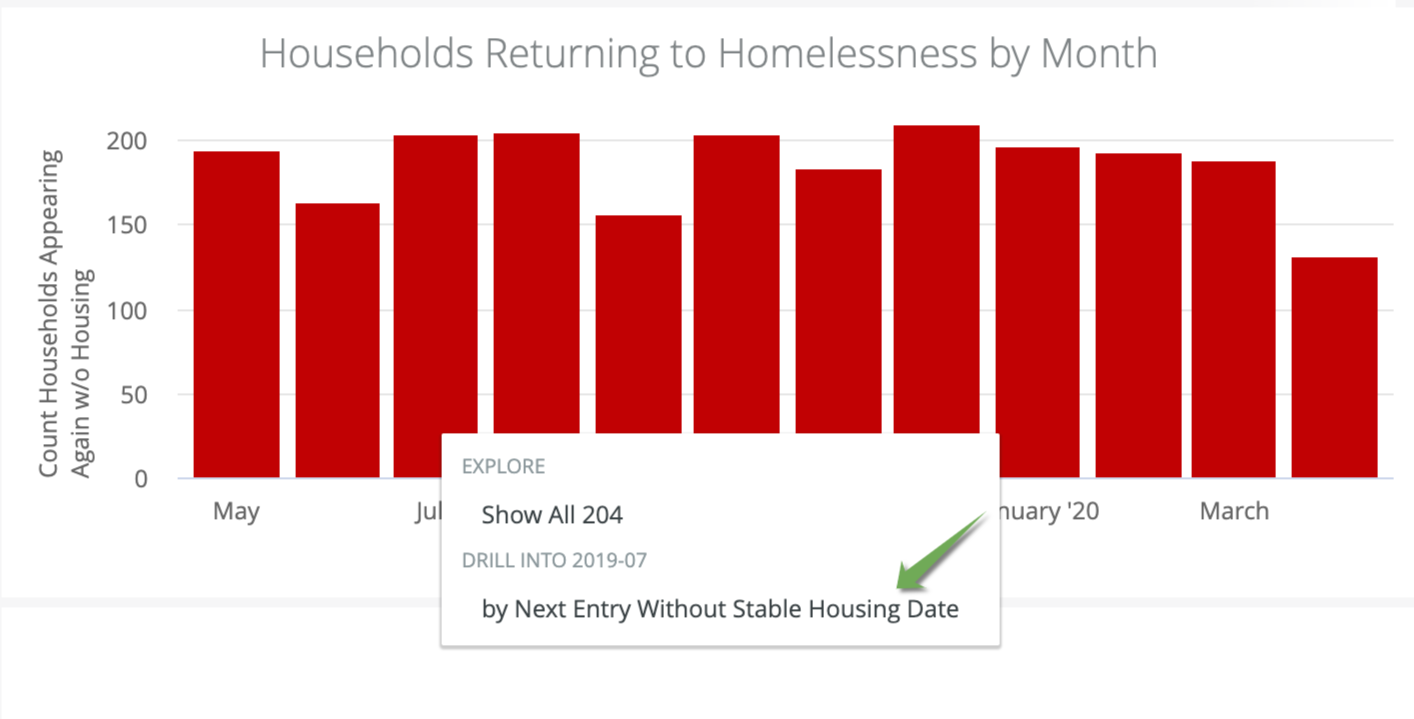 When a visualization is available, there will be the option to "Drill Into..." beyond the "Explore" option which will display a data table.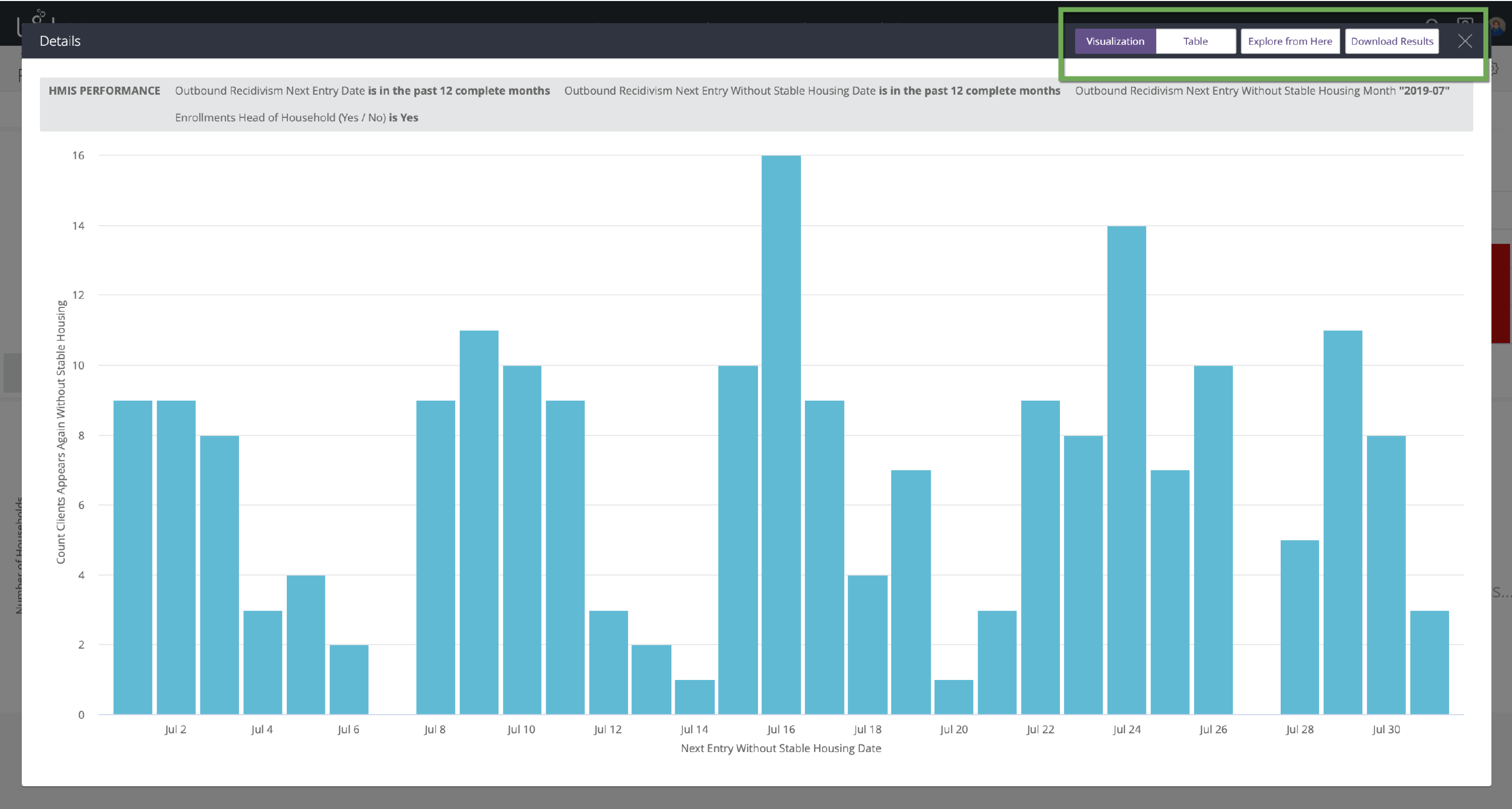 The resulting drill overlay will display a visualization that best represents the underlying data. In addition to the visualization the user can:
View the Table
Explore from Here
Download Results
Merged Results
Visualizations from a merged results query can now be saved to dashboards. Once the visualization is prepared, simply save to dashboard.