We're excited to announce new feature updates for Clarity Human Services, summarized below.
Release Schedule:
All Training Sites: November 30, 2020
All Production Sites: December 14, 2020
Auto Exit
We updated the following program Auto Exit functionality:
Auto Exit Due to Inactivity:
The system only exits members of a group enrollment from a program when all members are inactive for the designated time period, at which point the system exits all members.
Auto Exit When Housed:
System administrators can configure how the system populates fields in the program Exit Screen when clients are automatically exited due to meeting Auto Exit When Housed criteria.
We updated the logic for how Auto Exit When Housed functions when the enrollment is part of a merge or the enrollment Head of Household changes.
Required Action: a user with Manage Agency and Programs access in their Access Role must set up Exit Screen Fields When Housed to begin using this functionality. For information on setting up these fields and additional information on all Auto Exit updates, see Program Setup: Auto Exit.
Assign Multiple Staff Members to a Program Enrollment
You can now assign multiple staff members to a program enrollment.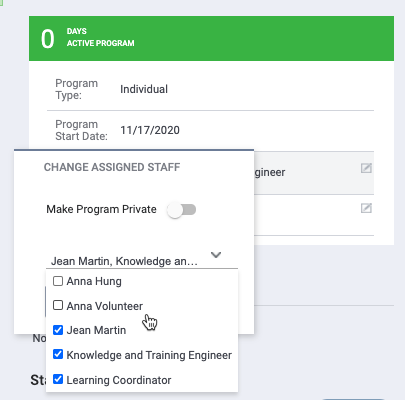 Required Action: to assign additional staff members to an enrollment, a user must modify the enrollment record. For guidance on adding multiple staff members to an enrollment, see Assigned Staff.
Area Median Income System Variable
We made the following changes to the Area Median Income (AMI) System Variable:
Increased the household size to 25 members
Improved processing of file uploads
Added recalculation functionality
Required Action: to learn how to add or modify AMI data in Clarity Human Services, see System Variables: Area Median Income.
Favorite Reports
You can now mark reports as favorites. Favorite reports maintain the parameters from the last time you run them.

Required Action: for information on adding reports as favorites, see The Report Library.
Referrals
We made the following Referrals updates:
Community Referral Threshold
Display Option to "Send to Queue" at Denial or Expiration
Inactive Referral Expiration Threshold
Matching Process
Program Availability Management
Use Most Recent Assessment
Community Queue Snooze
Required Action: if an agency does not want to share referral notes with another agency, system administrators should verify correct sharing settings are in place. For more information, see Introduction to Sharing Client Data.
The Community Queue settings configured by system administrators will be retained and applied to all Community Queues in the Referral Settings Community Queues section, whether a single queue or multiple queues are in place. To customize these settings for each Community Queue, system administrators will need to modify each Community Queue in Referral Settings.
Improved Processing of Custom Looker Fields
We've made some behind-the-scenes changes to how the system publishes custom fields to the database to improve Looker processing speed and efficiency.
Required Action: None.
Stay Tuned! New Funding Source Management Functionality
We've made significant improvements to how Funding Sources are managed in Clarity Human Services. By repurposing the agency Funding tab, we've streamlined Funding Source management for programs and services into one core functionality. We'll share more about this exciting update next week and during our Feature Focus webinar. Please review Funding Source Management Checklist and Looker Guidance for more information.
Outreach
We've made several updates to Outreach. If you're interested in learning more about Outreach and how to participate in our Early Access Program, please reach out to your BFF or Customer Support for more information.
User Interface Updates
Reorganized Access Roles Page Layout: Access Roles are now organized by Seat Type.

Session Idle Limit Warning: we updated the look of the Session Idle Limit Warning.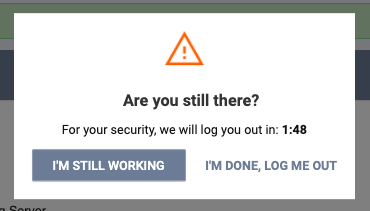 Client and Staff Photo Upload: we updated the icon and display for uploading Client and Staff photos.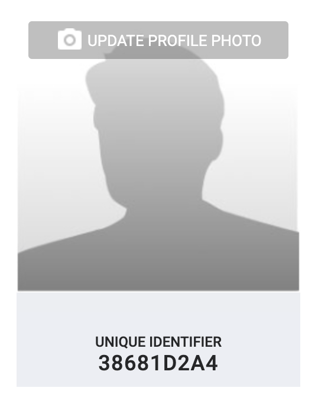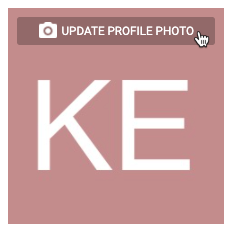 Note: we updated the HUD HMIS Project Setup Program Setup Screen. The Duration and Threshold of fields that are dependent on the Auto Exit Due to Inactivity, Cascade Enrollment Data, and Cascade Assessment Data fields are now required when their applicable parent fields are enabled. If your community is utilizing custom Program Setup Screens that include these fields, we highly recommend you set Data Quality Check as "Required'" in Screen Field Editor for the Duration and Threshold of fields that are dependent on the Auto Exit Due to Inactivity, Cascade Enrollment Data, and Cascade Assessment Data fields, to ensure proper functionality.
New and Updated Help Center Resources
We've either updated or created the following articles in response to this Clarity Human Services update.