Clarity Human Services Feature Updates
Clarity Human Services: February 2020 Feature Updates
Bitfocus is excited to announce new feature updates for Clarity Human Services! These updates are summarized below.
Release Schedule
All Training Sites: February 19, 2020
All Production Instances: March 4, 2020
Tooltip Guidance for Geolocation
When adding client location information using device location, the most accurate information is captured from a mobile device using GPS technology. Tooltip text now displays for the Current Location option alerting users to this.

Field Interactions and Addresses now Filterable under Location Tab
The LOCATION tab now displays Address and Field Interaction location types together, which can be filtered by Type and Status.

Interactive Location Results
When you click on a location in the LOCATION tab results, the map will zoom in on that location.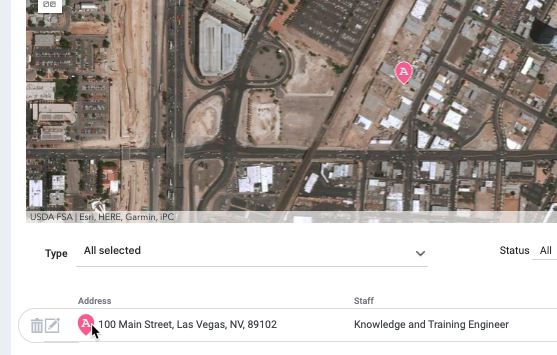 Location Tab Addresses Now Display Last Updated Staff
Location results listed in the LOCATION tab now display Last Updated Staff.

The following Help Center resources have been updated to reflect these changes: