05/15/2020 - Release Notes
The following changes have been implemented in the Data Analysis Tool as of 05/15/2020:
Data Analysis Tool Refactoring
Extensive work has been done on the tool structure to improve efficiency and performance. These changes will not be apparent in the user interface of the model.
Client Notes
Client Notes have been separated into:
Client Notes - Client Level

Note entered for the client as a whole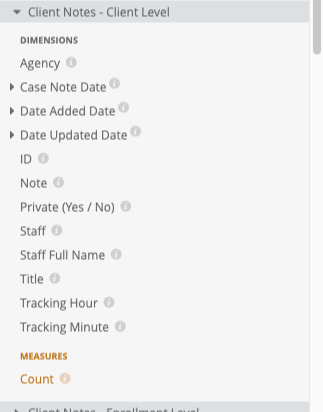 Client Notes - Enrollment Level

Notes entered for a client's enrollment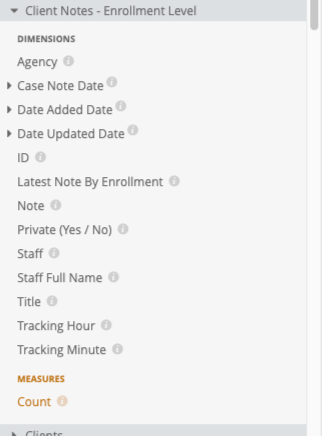 Action Needed
"Client Notes Program" will be removed as enrollment-level notes will now be connected to enrollment information.
Saved Looks using this field or filter should be updated to either remove or use Programs Name.
Existing saved Looks with Client Notes dimensions will now refer to Client Notes - Client Level.
FEMA/COVID
Self-Quarantined - New dimension has been added