04/24/2020 - Release Notes
The following changes have been implemented in the Data Analysis Tool as of 04/24/2020:
Client SSN Views, Staff - A new measure has been added to the Project Descriptor and Client models


The measures are only available to users with access to all agencies in the Clarity instance

Pregnancy Status, Status Update Screen - Dimension added to view
FEMA Fields - Fields have been added to the entry screen view to support the COVID-19 response: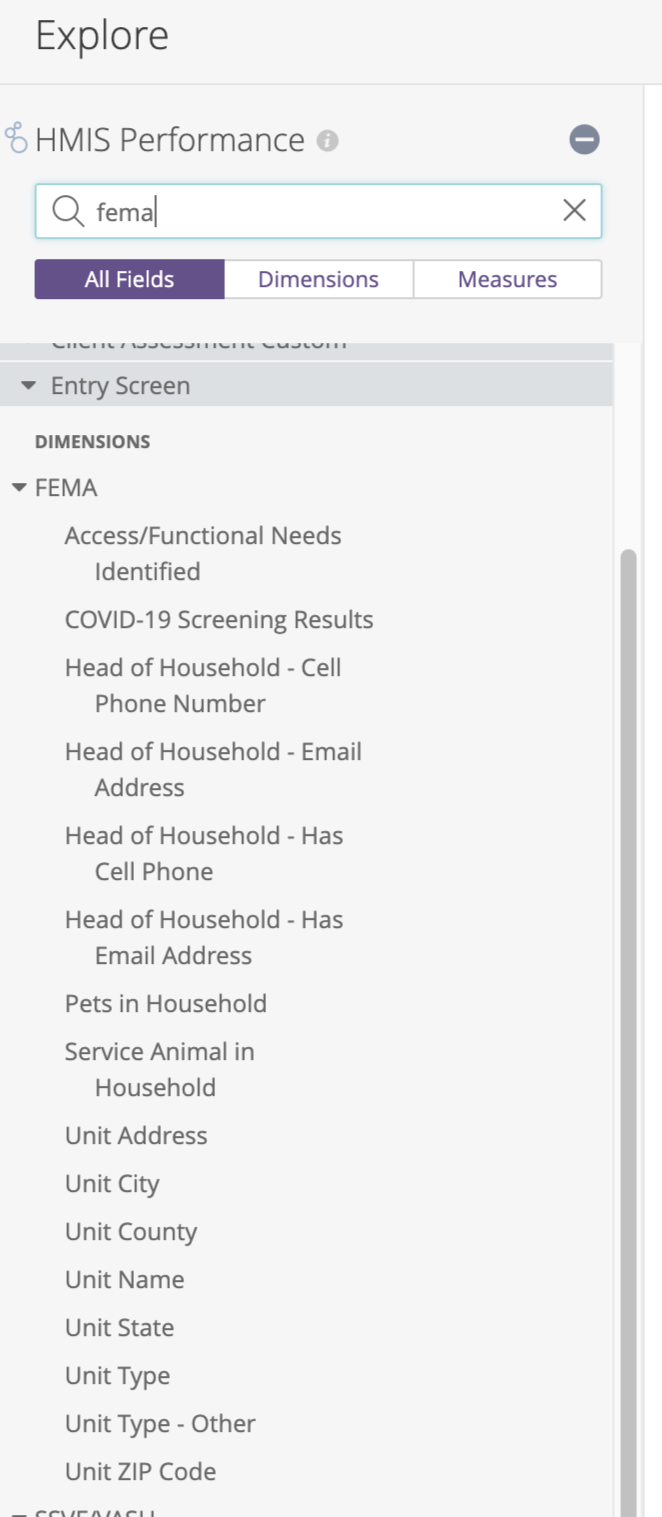 In addition to the above, Self-Quarantined will now be available
Needed for California instances, but provided to all communities for their use
Upcoming Change
In the next sprint release (planned for 5/15/2020), Client Notes will be separated into Client Notes - Client Level (notes entered for the client as a whole) and Client Notes - Enrollment Level (notes entered for a client's enrollment).
Client Notes Program will be removed.
Action Needed: Saved Looks using this field or filter should be updated to either remove or use Programs Name
Existing saved Looks with Client Notes dimensions will, after the next release, refer to Client Notes - Client Level.
Coordinated Entry
Referral Notes - These fields have been moved from Referrals and Referral History into a new view, Referral Notes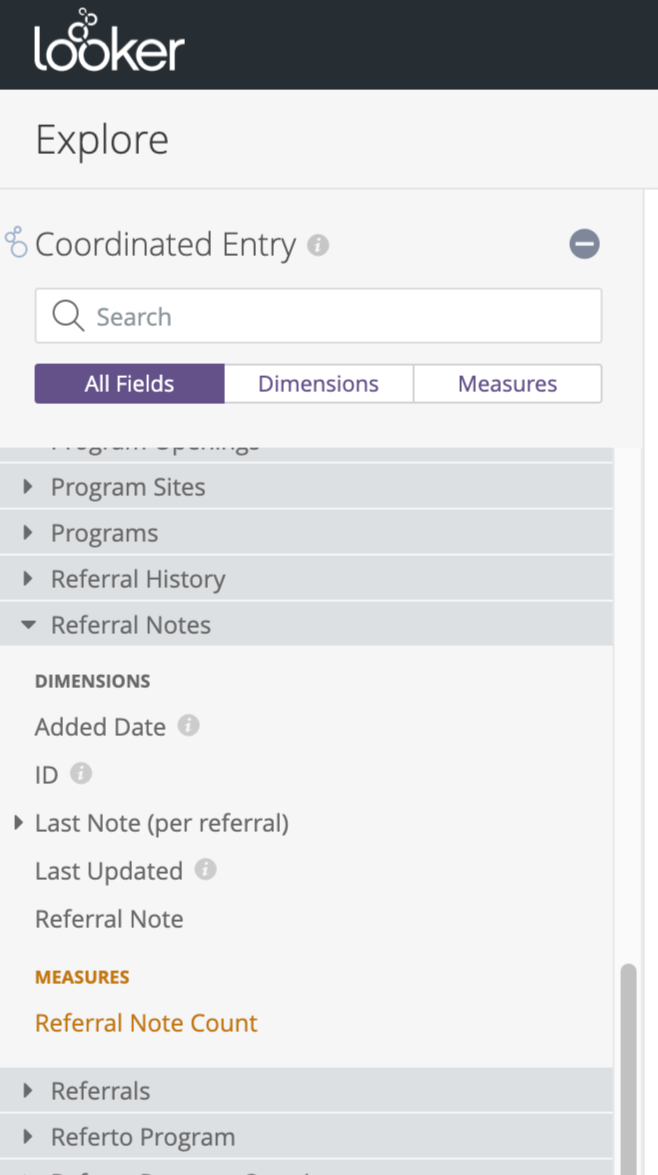 Project Descriptor Model
Bracket(s) - Pre and Bracket(s) - Post, Field Constraints - Added to Project Descriptor Model

Constraint Full Text, Field Constraints - Updated to include pre/post brackets

Phone Number, Staff - Grouped dimensions together under "Phone Number" and added Extension and Full Phone Number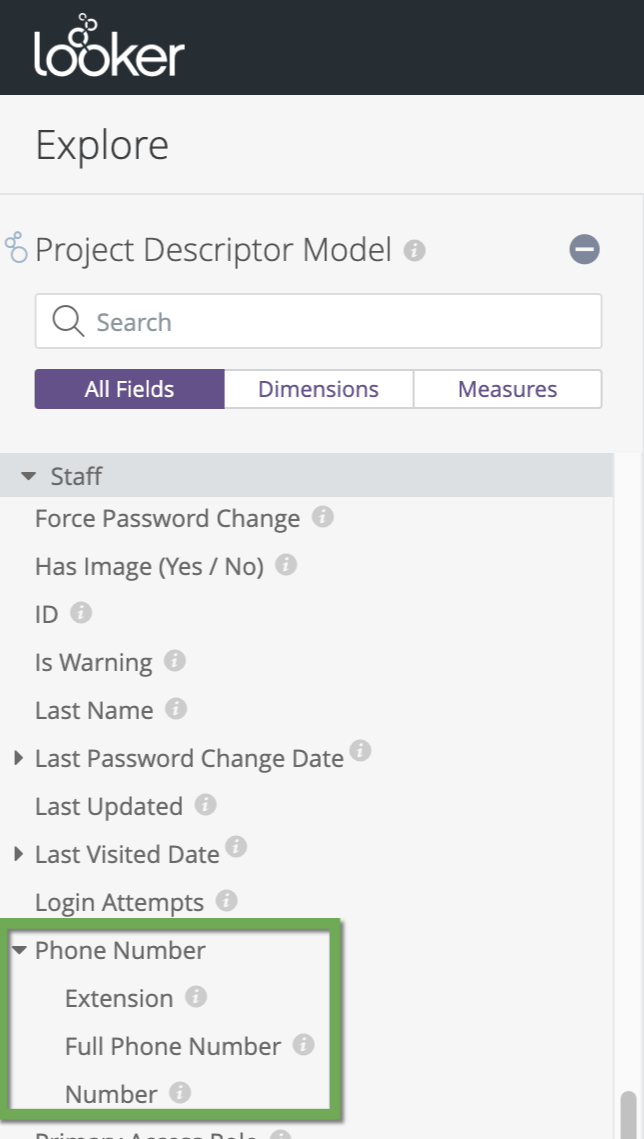 Programs Identifier - this field has been removed
Action Needed:
If any Looks have been saved that use Programs Identifier, please update to use
Program Funding Sources Grant Identifier